Salamaleikum and hello from Dubai!
Let me introduce myself. My name is Josephine, I am 22 years old and the current intern at Lufthansa Cargo in Dubai. I grew up in a small village in Germany and then moved to Nuremberg for doing my studies. I'm currently doing my bachelor in social economics and spent the last semester in Spain to study there before I moved to Dubai.
As I would've never imagined Dubai the way it turns out to be, I decided I wanted to blog about life and work in Dubai. So here we go! To get a first impression of what I'm actually doing here- welcome to a typical week in the life of an intern in Dubai!
Sunday
Sunday? What? Why should you work on a Sunday?
Here in the UAE, clocks are ticking differently. Our working week starts on Sunday and ends on Thursday. Most companies here even have a 6 day working week, from Saturday to Thursday. Fortunately Lufthansa is not one of them! The most beneficial part about this rescheduled week is that you have enough time on Sundays to go through emails you received on Friday and at the same time, don't get any new emails from Monday-to-Friday-kinda-countries. So you got full focus on picking up with your work and keep your email inbox clean! As soon as this is done there are always other tasks waiting for me to be done.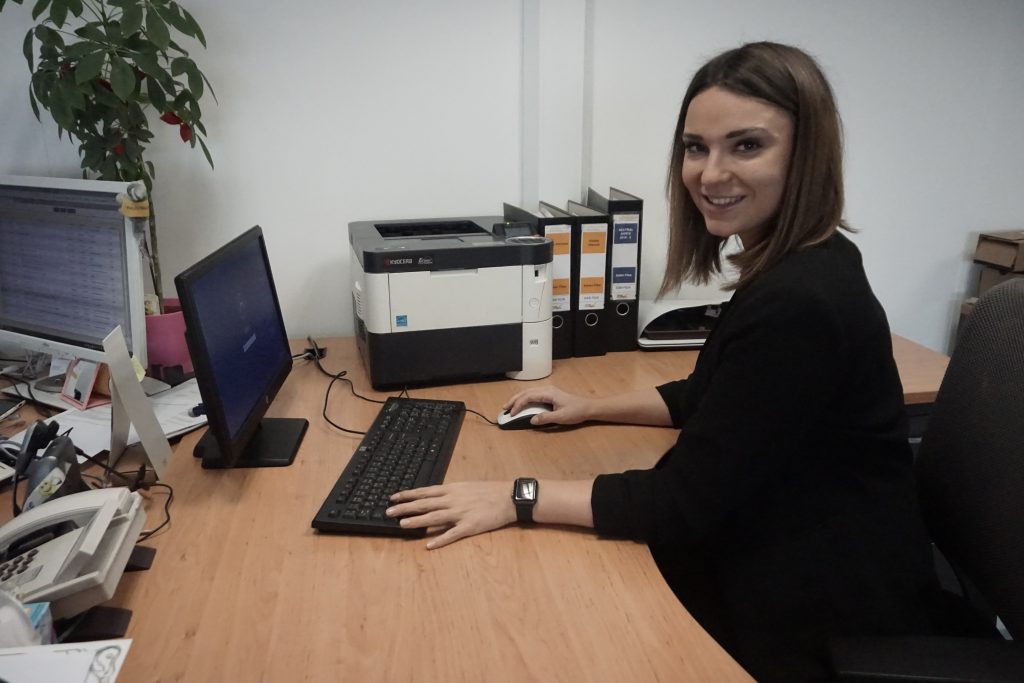 Monday
On Mondays there are no fixed meetings I attend. Nevertheless I'm always busy. Might it be preparing presentations for regional Telco's, creating reports and market analyses for the colleagues or doing trainings. Trainings? What kind of? When I came here I did some mandatory eLearning.
For example about dangerous goods or the Lufthansa Group in general. These days I'm attending an online training about Excel. Everybody who ever worked with that program will relate- you can never know enough about it!
Tuesday
It's 9:30 am. Time for our weekly morning briefing! The whole team assembles in the office. The main purpose of this meeting is to update all of the colleagues in our office on how we perform at the moment and what the forecast for the next weeks is. Do we perform good? Do we perform bad? Do we have to improve? All of these topics are being discussed. At the end of each morning briefing there's always space for off-topics. Recently we refurbished the whole office! So it's always nice to hear in this meeting when the walls are being painted, when the new carpet arrives and when our flower delivery will come 🙂
Wednesday
10:00 am. What time is it? Weekly sales meeting! All of the colleagues in the sales section, the boss and me get together in the meeting room. Current state of business is being discussed!
Do we have new customers? Are there any new embargoes? How is business on the outside sales side going? And how about the other carriers on the market?
Always keep in mind: competition never sleeps!
This meeting is a very interesting one. At the start I was just listening most of the time but the longer I'm here, the more I understand. And the more interesting it gets!
Thursday
Before the weekend starts, there is the last day in the office. And today this means my weekly bilateral with my boss. We are discussing what I'm currently working on and if there are new projects or tasks for me.
My coolest project so far was organizing a Regional Get Together during the World Cup with all of the colleagues from the region. I got to meet so many nice people and everybody enjoyed the event we organized. This really was something that made me happy and a bit proud at the same time.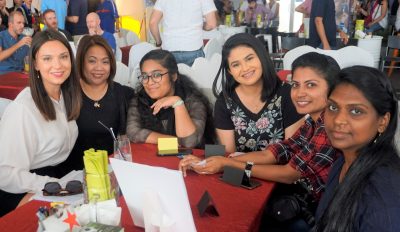 And now? TGI… T!!! Thank god it's Thursday! Time for the weekend! I had a really productive week at the office but now it's time for recharging. I'm already looking forward to new interesting projects and what the next week will bring.
So no Friday and Saturday part, because this… is another topic and would need a lot more pages 🙂
Best regards from sunny Dubai,
Josephine