A hearty "servus" from me.
My name is Stefan, I'm 31 years old and I'm originally from Munich. Just like the previous bloggers, I'm part of the MPL course LHG12 at the European Flight Academy of Bremen.
In this article, I'd like to show you the flight school and take you on a little tour through and around the building.
First, there is the doorway that you use to enter the building around the clock. You can also bring visitors, who just have to be registered by the doorman.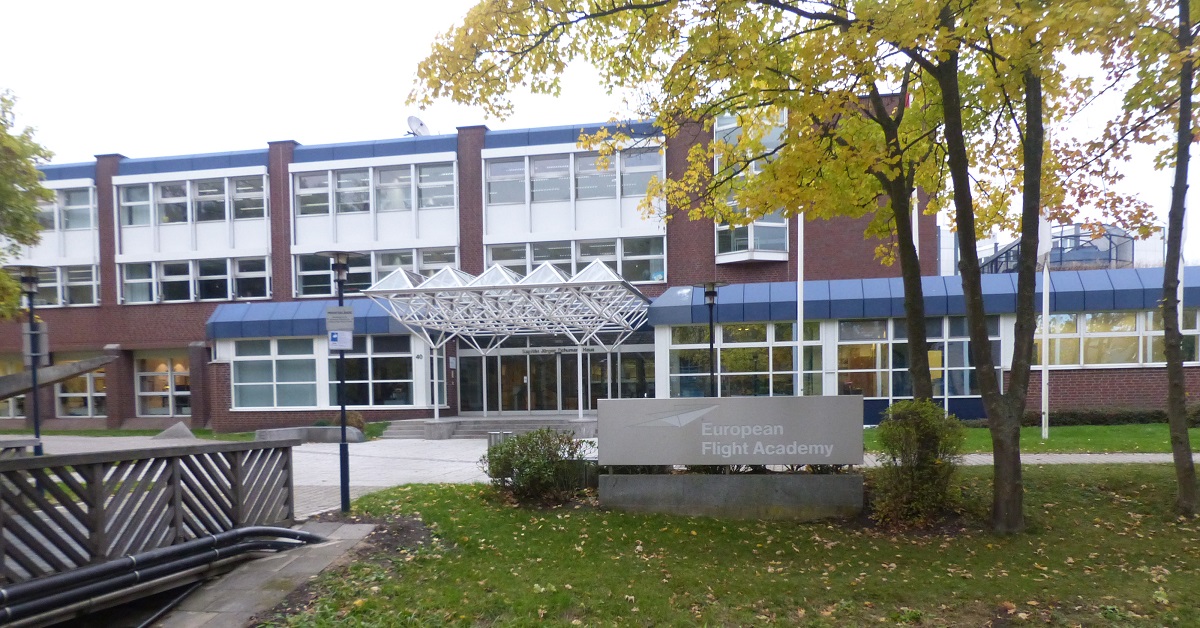 Let's start with something important: breakfast! The canteen helps you get through the school routines smoothly and well-fed. Here, you can get breakfast and lunch for a fair price, and the food is definitely better than most university dining halls.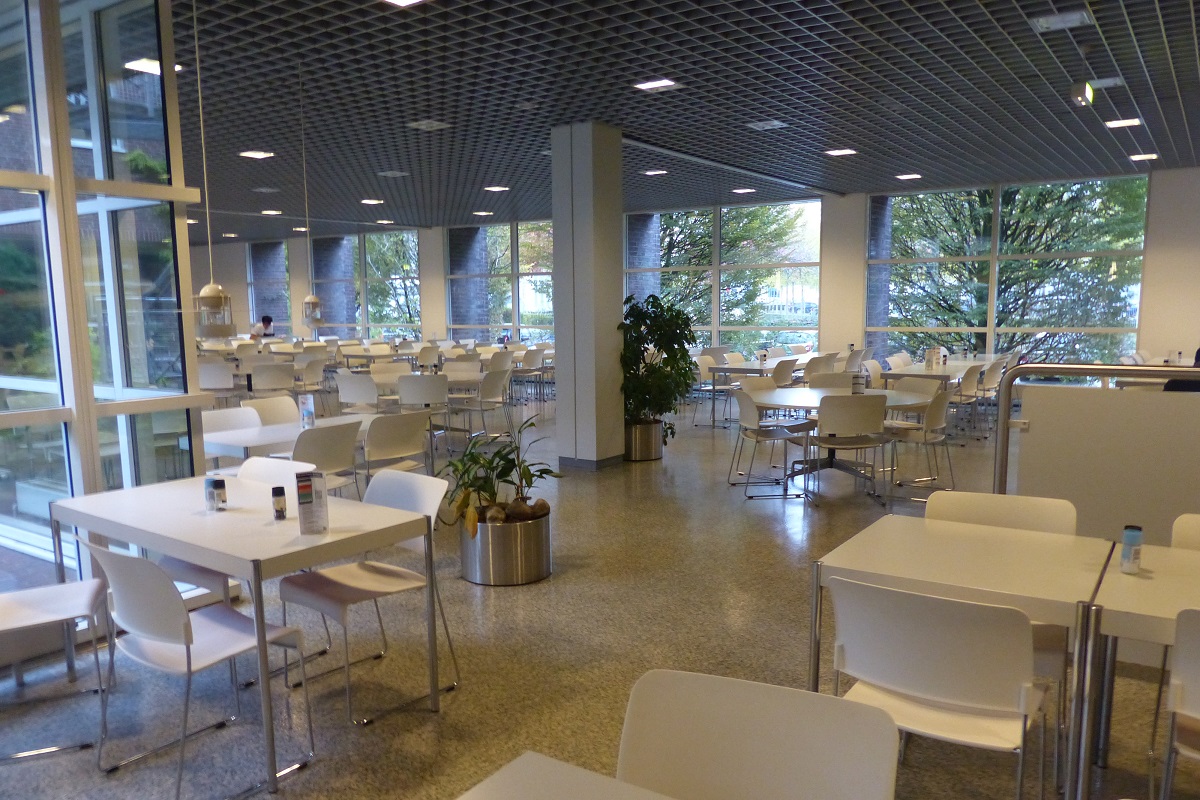 Several coffee and snack vending machines and also free water dispensers are available in case the canteen is closed. For self-caterers, there are refrigerators and microwaves for students to use. Many study groups use the canteen when they don't have class.
Whenever you need a moment to relax before classes continue or a break from learning in the afternoon, you can get comfy in the piano room / chillout area.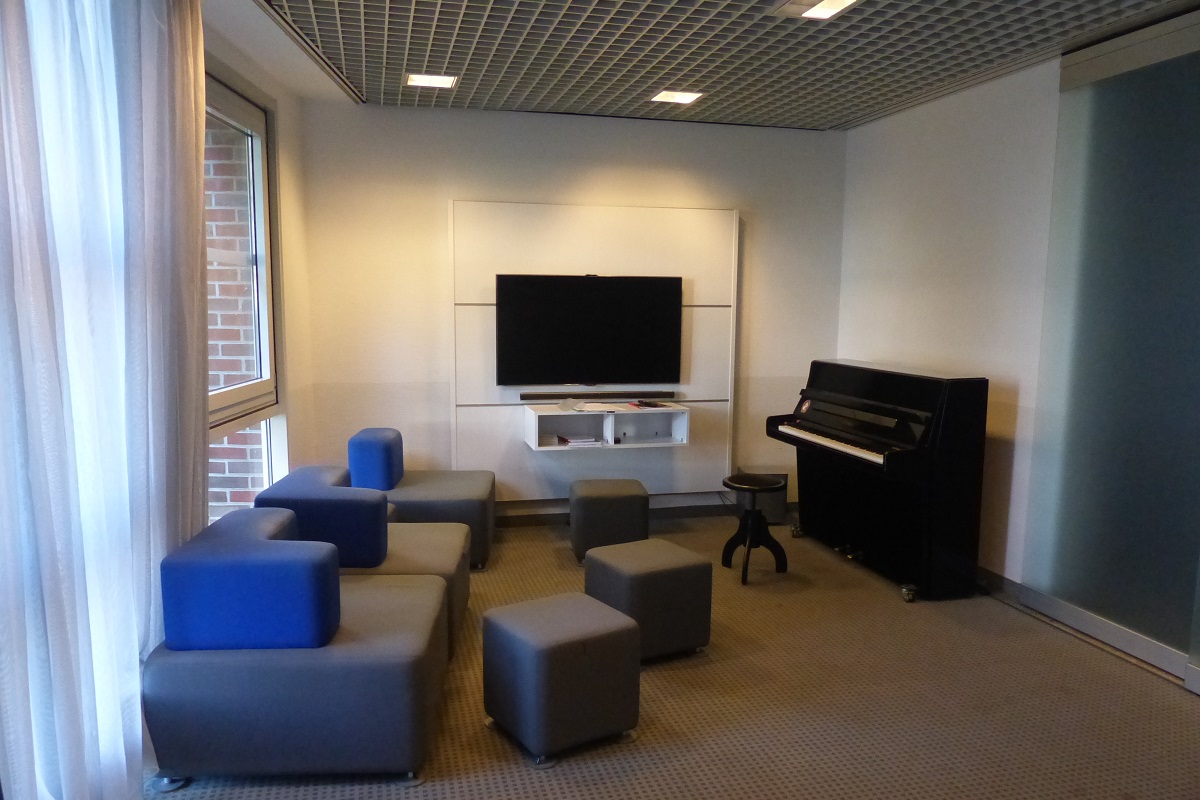 More active students who go for games, fun, and excitement can challenge foosball masters and each other in the "foosball room". The learning curve will be quite steep here – just like in the classroom. 🙂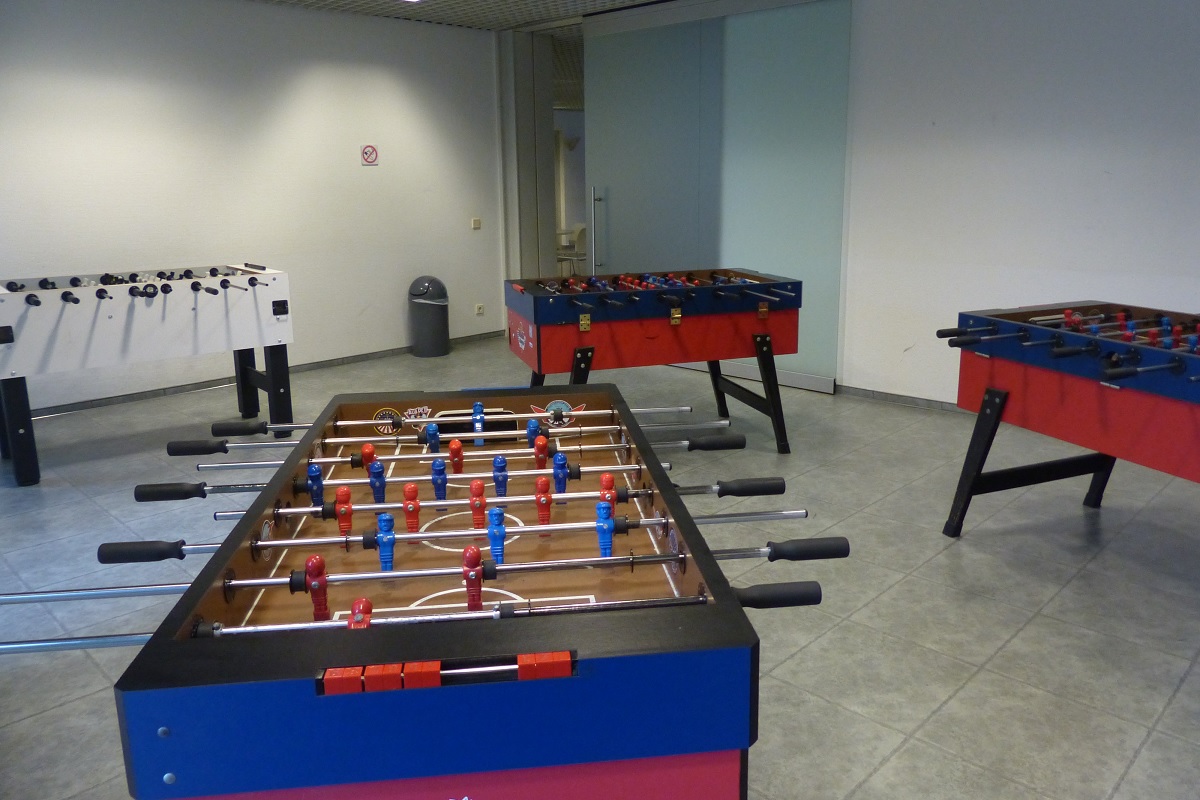 When the break is over, you head back to the classrooms or learn how a piston engine works, hands-on with the hardware.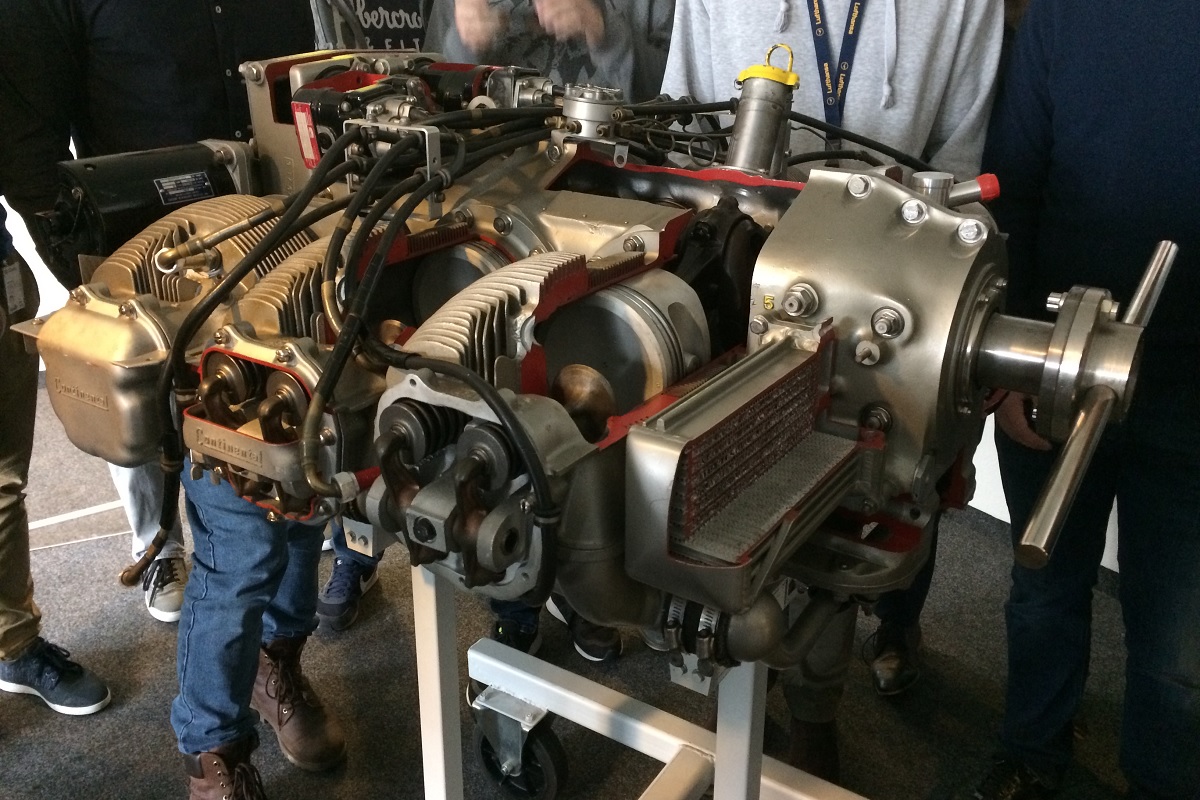 The simulators for the Cessna Citation CJ1+ and the Aerotrim, which you will get to know much earlier in your training, are in another part of the building.
The Aerotrim can be used at any time. But believe me: it is much harder to use than it looks.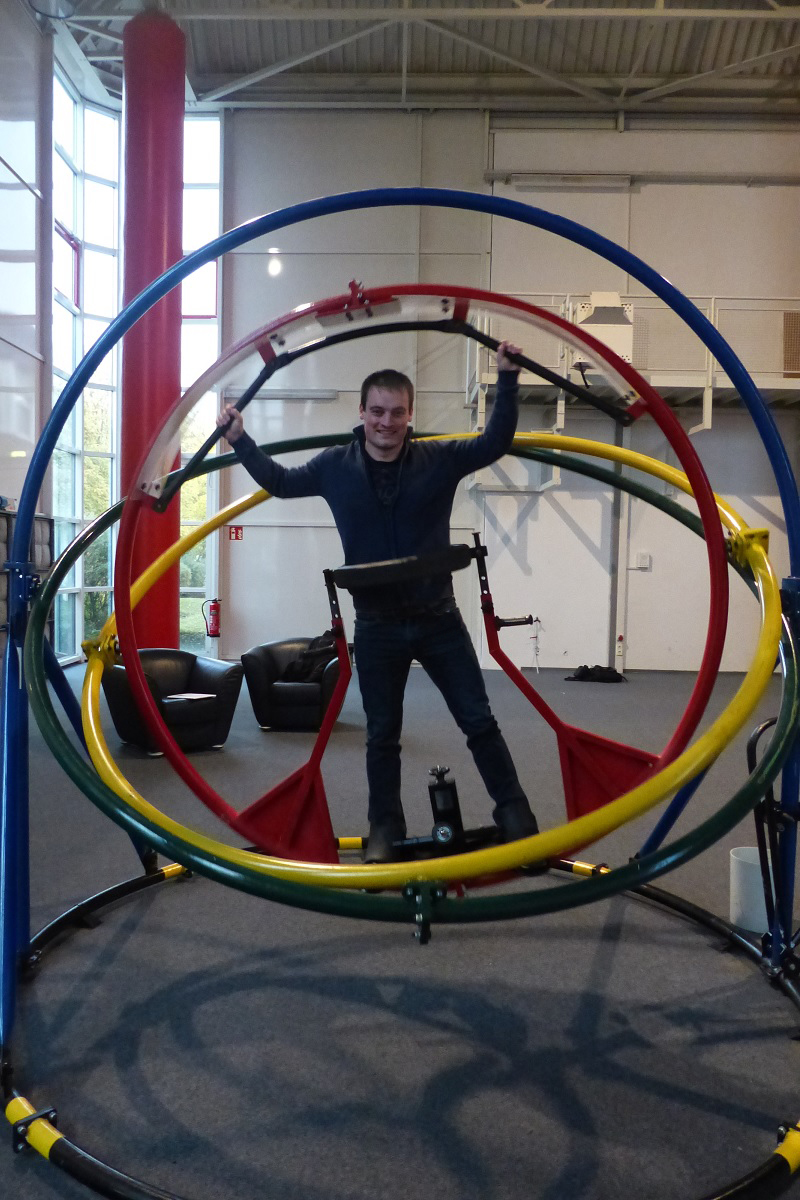 There are more possibilities for physical exercise. There is a beach volleyball field, a hard court, a basketball hoop, a gymnastic apparatus, a squash court and a gym for whenever the weather is bad. Showers and a sauna are also available.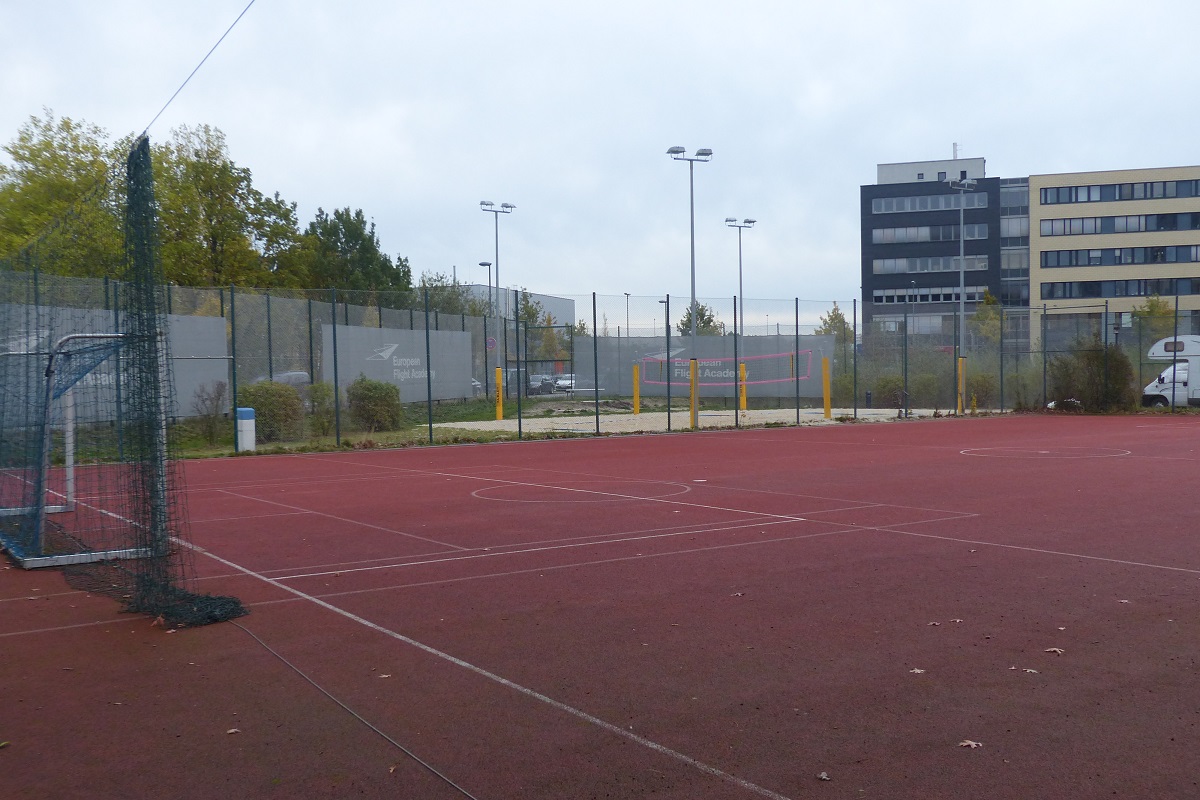 Lastly, you can't just work and study hard, you also need to celebrate a little. Welcome to the bar! Get a drink from the canteen at an affordable price and relax!
In the end, I have to say: the training is challenging and demands a lot of discipline and motivation. But, if your workplace in a cockpit is within reach, it is easy to push yourself further again and again.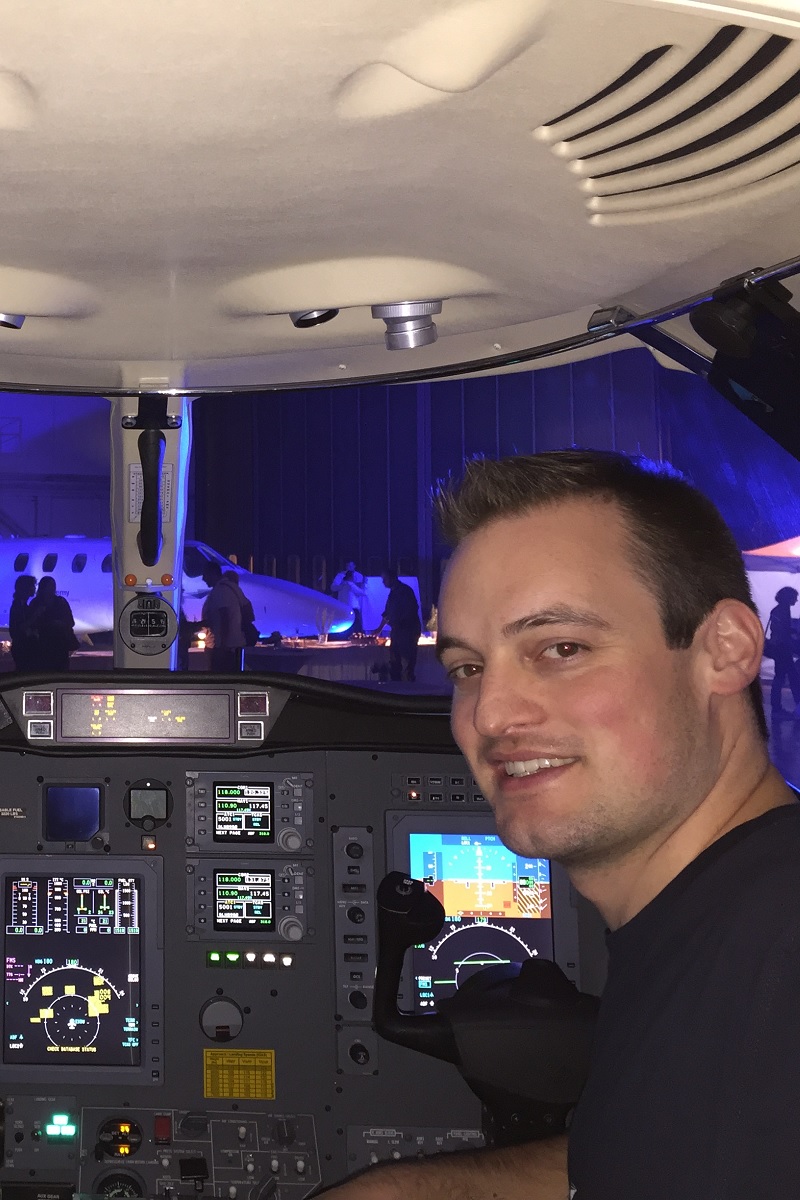 The pilot school offers so many possibilities and life as a student pilot is fun – both at school and also in the city, like Marvin has already told you.
I am glad that I decided to complete this training, despite the fact that I am no longer 20 years old and had already completed a master's degree.
To all of you who are still hesitating: apply now!
The selection procedure might be challenging, but it is not unconquerable. With good preparation and using the documents they provide you, these tests are actually doable. And if it doesn't work out in the end: at least you know that you tried.
I wish you all the best for the selection procedure and maybe we'll see each other soon at the pilot school in Bremen.
Best regards,
Stefan