"Dubai? It's so different and so far away!"
"Dubai? But you won't be able to wear shorts there you know this right?"
"Dubai? But it's so warm there how will you survive?"
Questions like those I got plenty of before I moved here. Maybe you ask yourself the same before reading my post. An internship? In Dubai?
Oh yes! To be honest I did not really know what kind of an adventure was laying ahead of me before I moved here. I applied pretty spontaneously for this position as I just recently moved back to Germany after studying in Spain before. And I guess everybody who once lived abroad can relate, once you lived in another country, you always seek more. More adventure, more cultures, more knowledge.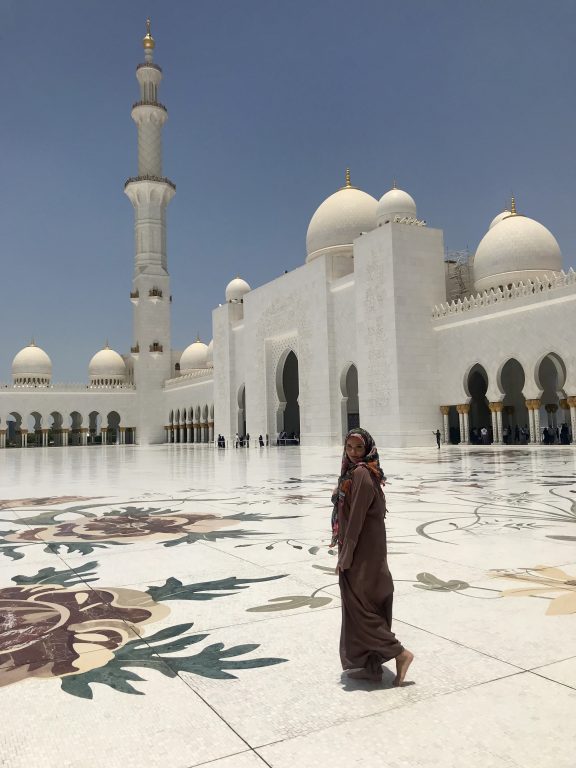 So this time I did not only seek for studying abroad, I wanted to discover something different. Working in another culture surrounded by colleagues from all over the world. And therefore I chose one of the best opportunities I had. Applying and in the end getting chosen for the internship in the General Management for the Middle East and Iran at Lufthansa Cargo in Dubai.
So far I've been here for 3 months and I always felt welcome. It already marks 'halftime' of my internship here and it feels like 2 weeks had passed by or so. But I already experienced so much! I might have come here for the 'worst time of the year' according to most of the people I met as I've been here during the holy month of Ramadan and the summer period. But guess what- lucky me- this is the mildest summer that Dubai has experienced since years! Nevertheless Ramadan really was a special experience. Spending all my life before in Christian countries, I knew Ramadan existed but I never took too much notice of it.
Here it's completely different. Muslims are fasting from sunrise till sunset and so there apply specific rules (most of them are unwritten but you should still follow them!) during that time of the day.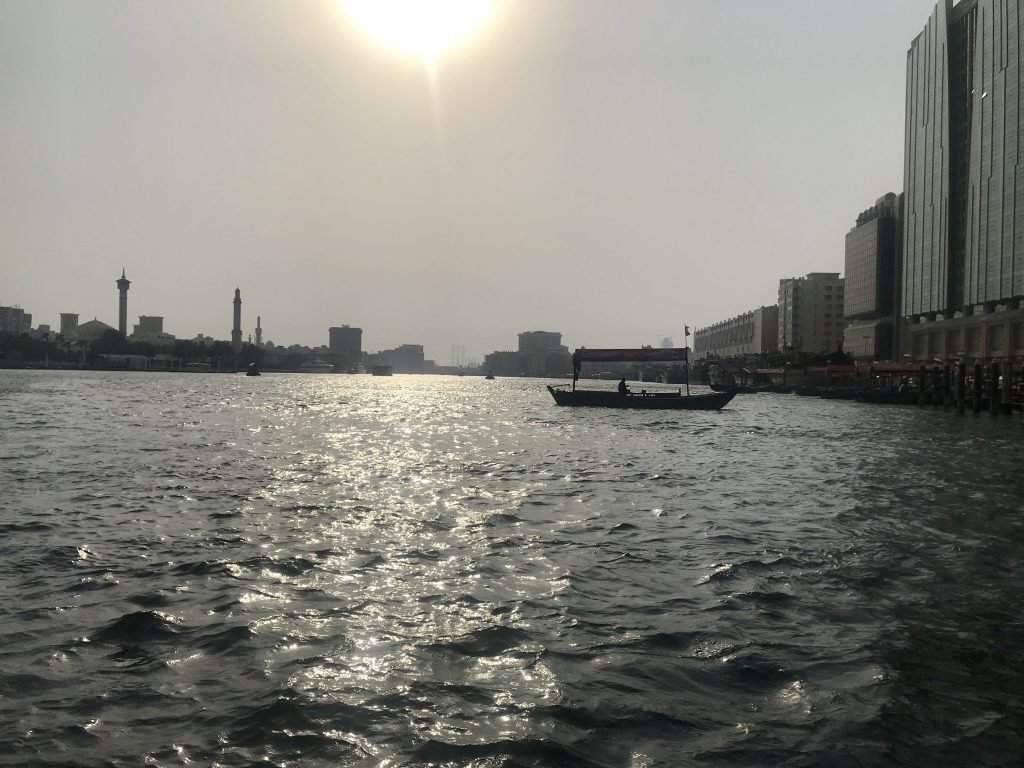 You are not allowed to drink or eat in public places, not even smoking or chewing bubblegum is permitted. It happened to me once that I was in a rush in the morning and had a cereal bar during my wait for the tram and everybody was staring at me. Till I finally realized that it's Ramadan and I can't eat outside. Fortunately nothing happened- lucky me 2.0!
Anyways also any kind of food in public spaces is being covered. If you're going to the mall during fasting time most of the restaurants at the food courts are still serving food but they are all being covered by giant kind of tents or temporary walls so that the restaurants are still accessible for tourists and people that are not fasting but Muslims can't see the food. Also in most offices you can't have coffee around your fasting colleagues anymore. Luckily our co-workers were really nice and still let us have our coffee and lunches even though they were fasting- heads up for this! 🙂
Interning in a German company I expected to work mostly with Germans- which is definitely not the case here. Dubai is such a multicultural place that many of my colleagues are from India, Pakistan, the Philippines or Norway. In general they are very welcoming, hearty people.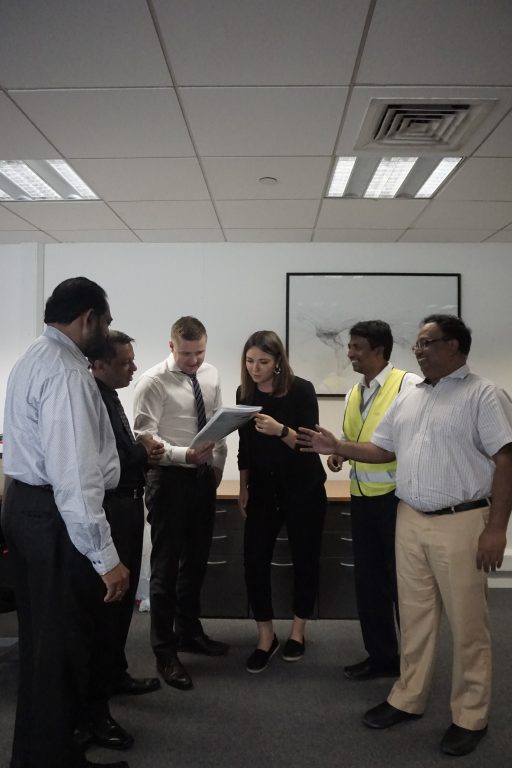 For the first 1,5 months I didn't meet a single German and so did not speak my mother language for that time, too. Kind of a special experience and definitely a unique chance for improving my English as well! In general you could declare English as the 'unofficial official' language of Dubai. Literally everybody speaks it, more people actually than the ones that are speaking Arab.
That's also one of the parts about my job here that I really enjoy. It's so multicultural and such a diversity in culture and language. But in the end we're all communicating in one language and achieving our goals together. Even though we're all having different cultural backgrounds, everybody's bringing in their best from their culture and in the end there's a great outcome.
I guess this is what teamwork means. And I get to experience it for another 3 months, I'm excited!
Best regards from sunny Dubai,
Josephine