Hi there, my name is Max – bachelor student and former intern at Lufthansa Cargo as well as a member of the TalentHub, the Lufthansa Group talent retention program. In my blog post I would like to share my experiences of the past nine months at Lufthansa Cargo with you.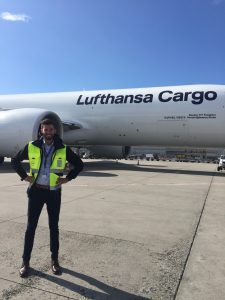 So why Lufthansa Cargo?
Being a glider pilot and being passionate about aviation in general, I knew that Lufthansa would be the ideal employer when it came to my student internship. Eventually, an internship in the Lean Management team of Lufthansa Cargo was my personal "perfect fit" due to the opportunity for me to combine my study focus Supply chain management and lean logistics with my passion for aviation.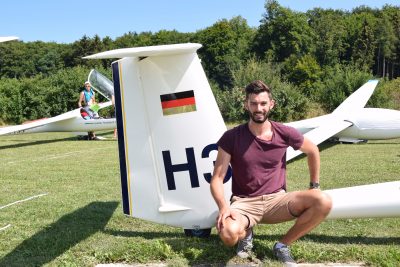 My personal goal in this internship was to get to know the air freight market better and to experience how to practically apply the lean methods that I only knew "in theory" by then. The lean management team is responsible for lean transformation projects within Lufthansa Cargo worldwide. What's "Lean Management" about? On the one hand, it is supposed to increase process efficiency by eliminating errors and waste in processes and at the same time, it is about conveying Lean principles to employees.
During my time as an intern I was involved in a variety of international projects and supported the lean consultants. Using a wide range of analytical tools, we investigated potential problems in our cargo handling processes. We – for example – worked on projects in the air cargo terminals in Cairo and Chicago as well as in the "Animal Lounge" of Lufthansa Cargo. The Unit Load Device (ULD) Handling, which focuses on pallets and containers for the shipping of airfreight and luggage, was another area which was in our project scope.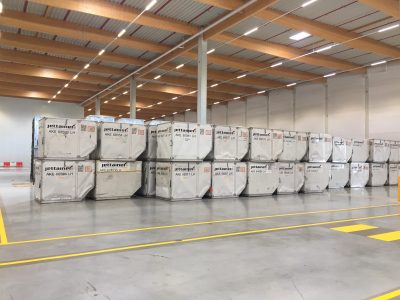 Within this last-mentioned project in the ULD handling my team trusted me to support in the analysis of problems, the development of solutions as well as in the implentation of measures in a very independent and responsible manner. Our aim was to reduce ULD damages as well as transport and repair costs. It was especially the trust and appreciation of my colleagues that motivated and enabled me to make the following meaningful contribution to our project results: I developed a business case that helped Lufthansa Cargo to achieve significant annual savings. I really enjoyed this project as it helped me grow personally and "see" a meaningful impact of my work.
Immediately after my six month internship I got the chance to write my bachelor thesis in cooperation with Lufthansa Cargo. The aim of my thesis was to investigate how freight data can be used to optimize warehouses.

In addition to these great experiences, I was especially happy about my supervisor nominating me for the Lufthansa Group TalentHub. As a TalentHub member I have already been able to benefit from the opportunity to attend interesting lectures and events and learn more about different business departments and entry opportunities (e.g. trainee programs) at the Lufthansa Group.
All in all, I am looking back on quite a valuable and exciting period in my life for which I am very grateful to my team. An internship in the "Lean Team" of Cargo provides a lot of insights and the possibility to extend your knowledge about methods for the analysis and optimization of processes. Those past 9 months convinced me even more to consider a come-back to the Lufthansa Group or especially Lufthansa Cargo. Trainee Program, Direct Entry – there are different exciting options but first I have to finish my master studies!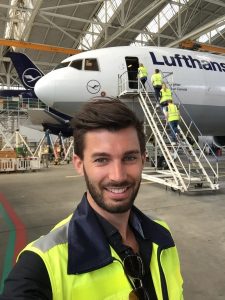 I hope I was able to give you a glance behind the scenes about my time at Lufthansa Cargo and that you are well aware of which further options can result from being an intern with Lufthansa Cargo. Now it's your turn – get your ticket for the next take-off at Lufthansa Cargo: https://www.lufthansagroup.careers/en/lufthansa-cargo/internship 🙂
Bets regards
Max