Hi again, it's Karina and Caro from the current StartCargo generation 🙂
After a short break from our last project and together with our fellow trainees from further Lufthansa trainee programs (such as ProTeam, StartLSG and StartTechnik) we joined this year's Singularity Summit in Brussels. It's been already the third time that trainees from the whole Lufthansa Group paired in tandems with senior managers, participated in this great event.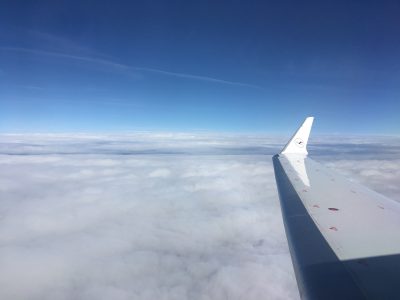 The idea behind the tandem concept is that a senior manager and a trainee team up to support the exchange between senior and junior professionals, and to learn from and with each other. Karina's tandem partner is the CEO / managing director of time:matters (a subsidiary of Lufthansa Cargo) and Caro's tandem partner is a senior director from the Handling Frankfurt department of Lufthansa Cargo.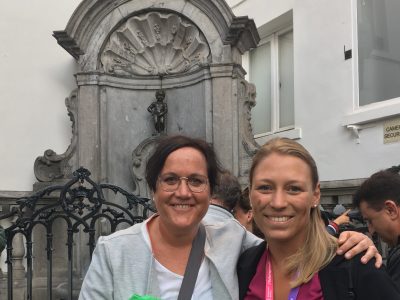 Together with our tandem partners, the other current trainees and further senior managers the entire Lufthansa Group we arrived in Brussels on Sunday evening. The central topic of the two-day summit was "How will Europe cope with the accelerating dynamic of technology worldwide?". Lectures, discussions and workshops allowed us to gain new insights into innovation and the impact of technology on business as well as on daily life. Different speakers gave insights into their research and vision on how things will change for us in the future. They talked about topics like the influence of artificial intelligence, bioengineering and possibilities to change our own genes, technologies like blockchain and how they can be applied, and last but not least the industrialization of space in the future. Many speakers also addressed how these developments could affect our security and freedom.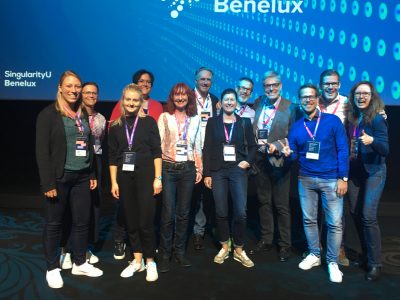 After the two-day summit it was time for us to go out and see how innovation and technology can be translated to actual business processes and how this can support our work. Prior to the summit and together with our tandem partners, we organized visits to start-ups as well as established companies with an innovative and technology-driven business model. On the first day we went to Antwerp where we had two company visits planned. The first one was CheapCargo– a platform similar to ticket booking platforms, where medium-sized businesses can book and compare cargo shipment offers. Based on the data of the shipment filled in by the customer the platform provides different shipment options together with delivery dates and prices. In the afternoon we visited T-Mining, a start-up specialized in the application of blockchain technology in the maritime sector. Together with their customers T-Mining develops optimized solutions for realistic use cases; they are currently working on a pilot project with the port of Antwerp.
On the next day we had two further company visits planned before returning to Frankfurt. The first company was Zetes, a company specialized in the application of innovative supply chain technologies. We learned a lot about application of hardware and software in the supply chain, e.g. in warehouses, and how technologies like voice and facial recognition can support business processes. Afterwards we visited BRUcloud, a logistics data cloud serving as an open data-sharing platform for stakeholders involved in the aircargo business at Brussels airport, such as shippers, forwarders or carriers. It was very interesting to see and hear how the aircargo community at Brussels airport works using the platform and different applications to communicate and organize the local business processes.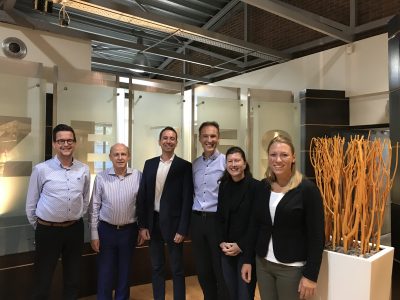 In the evening we got together again with all the other Lufthansa tandems to exchange our insights and learnings from the company visits. We were very impressed by the great number of companies we visited in sum and their innovative ideas, and we are looking forward to possible future cooperations we could develop from these visits.
All in all the trip to Brussels was a great opportunity for us to learn and see what the future not only can but will bring and how this will change not only the way we work and do business but also our daily lives. We are excited what the future has in store for us and will continue the exchange within our tandems and together with the entire group.
Karina & Caro 🙂