Hi there! It's Caro and Karina – StartCargo Trainee generation 12 – again. Time flies! By now, almost one year has passed since we started our trainee program. At the beginning, we could hardly imagine what was about to come. Now we have gained experience from three project assignments, numerous rotations and trainings and would like to give you a brief insight into our past three months.
For the third project assignment, Karina joined the Industry Development & Product Management team, where she took a deep dive into the "DGD.online" product and dangerous goods shipments. DGD.online is a web application for creating and managing dangerous goods declarations (DGD: Dangerous Goods Declaration). Every dangerous goods shipment (e.g. explosive, radioactive, toxic or inflammable substances) must be accompanied by such an IATA-compliant dangerous goods declaration for air transport. Karina's task was to set up a communication plan for product innovations, including customer meetings, preparation of press releases, social media articles, creation of communication materials and customer information.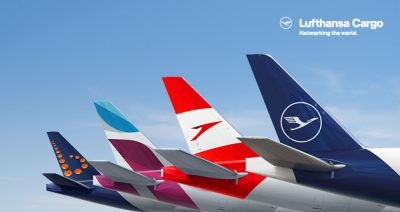 Caro's project was in the Capacity Management & Product Development department. As we mentioned in our previous blog post, Lufthansa Cargo does not only utilize the capacities of its own cargo aircrafts, but also those of the passenger aircrafts of some other Lufthansa Group airlines. The Belly Platform Management Team of Lufthansa Cargo is responsible for the commercial management of Austrian Airlines, Eurowings and Brussels Airlines belly capacities. During her project, Caro analyzed current processes of the department and developed scenarios how interfaces of the Belly Platform Management can work together in an optimized way to make use of synergies in steering and marketing, and to better exploit market potentials.
Next to the projects, the last few weeks were dedicated to social commitment. For the first time, we co-organized the annual StartCargo advent calendar campaign in support of the help alliance "Kinder Paradise" project in Ghana. In total, almost 4000 advent calendars with attractive prizes behind each door were sold, resulting in a donation of 31.500€.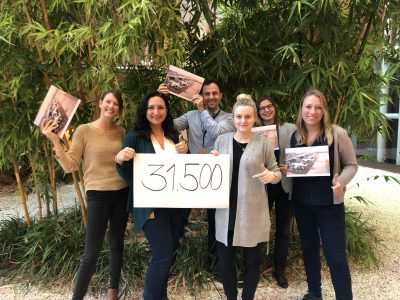 After a short Christmas break, we started the new year with our social project. Together with trainees of Lufthansa Technik and LSG we supported a help alliance youth project in the Gambia. The help alliance is the aid organisation of the Lufthansa Group and currently supports around 50 projects worldwide. One of them is the project in Gambia. It was initiated by a former Lufthansa employee and her foundation Sabab Lou. Providing a two-year practical and theoretical training program the project aims to give young people long-term income prospects in the agricultural sector. Each of the 40 students has responsibility for a plot to be farmed and is simultaneously educated in managing the related value chain (procurement, marketing, customer management, etc.). The training camp and the associated farm are located near Farafenni, about 3 hours by car from Banjul, the capital of the Gambia (more information here).
Trainees from various Lufthansa Group companies support the project by giving classes on different aspects of business and entrepreneurship. During the preparation, we worked closely with the project manager, who reported on the progress of the camp between her stays in the Gambia. On site, we taught basics of Excel in seven teaching modules in addition to the basics of logistics and spent some time teaching German. We also learned some words of the West African tribal language Wolof.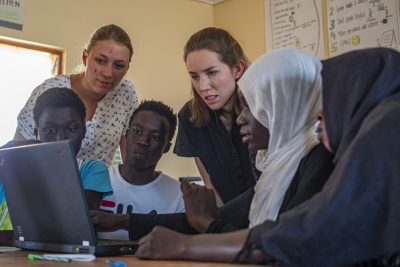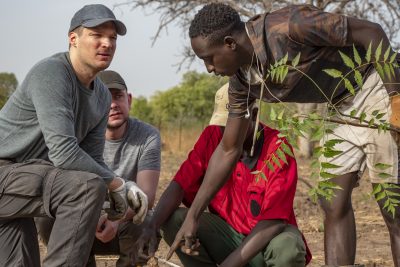 In between the lessons, we worked together with the students on the field. The field work included sowing different kinds of vegetables, planting seedlings, irrigating and creating new fields. We experienced the students, who come from all parts of Gambia, as very motivated and ambitious, both in the field work and in the theoretical classes. During our two-week stay we were given a deep insight into the Gambian culture and way of life. Some of our personal perspectives and views were challenged, especially in terms of the tendency to take our own standard of living and education for granted. We also took inspiration from the serenity and light-heartedness of the Gambian people and will be trying to accept things as they are much more often in future.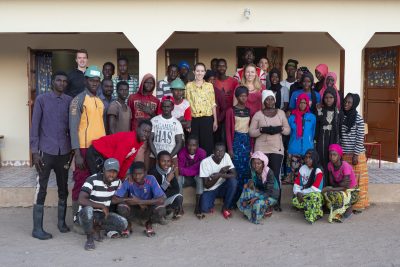 That's it for now! We are looking forward to our last project in Frankfurt and the final spurt of the StartCargo program: our assignment abroad.
Caro & Karina