Wow… I cannot believe how time has flown since we started ProTeam in April last year! It has been a truly incredible journey, which not only lead us through different wings of the LH group, but also fostered our various skills, challenged us in so many ways and above all, allowed us to connect with passionate people across companies, departments and management levels. Let's have a brief look back:
Insights into three different companies
As a SWISS ProTeam member, I started my first assignment at SWISS in the Business Development & Executive Office department. The strategic focus allowed me to gain valuable insights into what drives the company in no time. This in combination with the straightforward and hands-on attitude at SWISS reassured me that I had made the right decision in applying for ProTeam. After two exciting months in the U.S. and Thailand – of which you maybe have read about in our previous blogs – my new home for the upcoming three months was Frankfurt. Looking for a new perspective, I found my next challenge in Air Traffic Management, which aims at increasing efficiency in the European air space. Currently I am in my third project in Cape Town working for Global Load Control. The aim of my project is to outline a new Business Intelligence system for more efficient data management and to push the implementation as far as possible forward until I leave. Working abroad also means to adjust to customs in the new country: here in South Africa it is definitely the more laid-back attitude and lifestyle that makes the difference. Due to my incredibly warm-hearted colleagues, who welcomed me from day one, Cape Town already feels very familiar.
In a nutshell, my three assignments did not only tackle various topics in different departments, but allowed me to get to know three different companies, which, for me, is outstanding.
Time-out in the monastery
After our second individual assignments, the eleven of us spent one week together in a Buddhist monastery, far off any distraction, to focus on our personal development. Together with our two coaches, we tackled topics from our personal strengths and weaknesses, our values and thinking patterns up to our goals in life. Even though I was admittedly very sceptical beforehand, it turned out to be an eye-opening experience. Because when do you get the chance for not only ten people, but ten close friends to hold up a mirror to you and confront you with the unadorned truth? The days in the monastery were certainly very tough, but it was undoubtedly an extremely valuable experience for our future paths.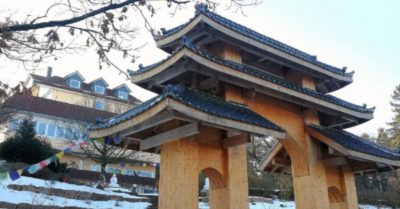 The end of ProTeam in sight
So what's next? ProTeam has been one big highlight in our professional career so far, but having only one assignment left, we are already keeping our eyes open for a permanent position within the LH Group. We are all keen to leave our own small footprint in this company, which offered us such an amazing start!
.