India, our first projects and gaining insights in the Lufthansa/Aviation world. We knew 2016 would be challenging and positively life changing, but you can only learn and appreciate with reflection. ProTeam Generation 30 shares their highs, lows and challenges of the last year and looks forward to the exciting events planned for 2017!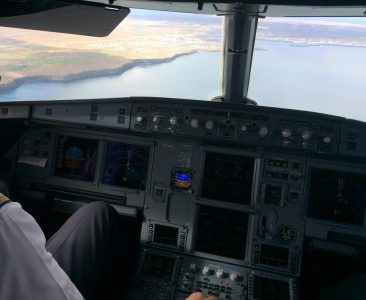 Paul:
Every ProTeamer got the opportunity to do a "Streckenerfahrungsflug", which basically means that you can experience how it is to be a flight attendant. The day starts early in the morning with a briefing at the Lufthansa-Base, where all crew-members go through the most important information for the flight. After that you head to the airplane where you help out with all the exciting tasks of a flight attendant. If you're lucky you also get a chance to hang out with the pilots in the cockpit and feel what it's like to take off or land in the very front of an airplane. Even though I only was in Keflavík (Iceland) for two hours, it was amazing, if not one of the greatest experiences in my life.
Aurelie
Half-time already? Time to reflect!
P.ace This year was unbelievably fast-paced. With so many different workshops, personal growth sessions, get-togethers, subprojects, presentations on top of our main 3-month projects, it was never boring!
R.eflection For me, self-reflection was a key term to describe my first half of the program!
O.pportunities ProTeam has been a crazy playground for me – trying out new things with every project, getting to know interesting people and learning new things about myself every day.
T.eam As different as we are, we went through so many intense experiences together, that I am grateful for each and every one in our team. And yes, we are heteroGENIUS!
E.nergy I feel that each of us contributed an immense amount of energy to this program, trying to get the most out of it, on a personal, professional and team level. It has been an exhausting year but the rewards definitely make up for it!
A.musement Of course we worked hard, but then we are also a bunch of young and curious life explorers – from intense dancing nights in India, to squeezing almost the entire team in one hotel room in Seeheim to an outrageously expensive pizza night in Switzerland, ProTeam is fun!
M.elancholy I guess there is no time for that! We still have 9 more months to go and to explore!
Helena:
Hi, my name is Helena and right now I'm working in East Meadow, NY in the department 'Sales Products & Marketing USA'. It's an interesting and fun time to be here. Being part of a changing organization at work, but also experiencing the election closely and seeing all the beautiful Christmas decoration in the city, makes my time here unique. That's also how I can summarize my time at Lufthansa. Living in 3 cities on 3 continents within 9 months and the chance to work with all these inspiring people was a unique, challenging and nourishing experience and I'm looking forward to an exciting year ahead!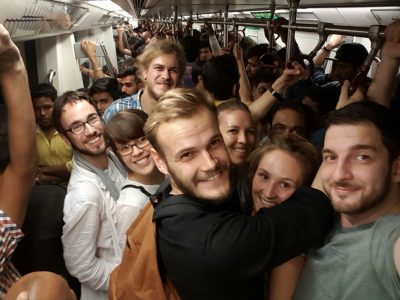 Martin:
Diligent, experienced, professional, skilled (and a bit complex).
ProTeam enabled me to join a company which fits all these attributes – and many more. In the last nine months, I took on responsibility, shaped ideas, managed projects – and have now the chance to realize one of the most important digitization projects the Lufthansa airline has ever seen. For 2017, I look forward to see all achieved results positively impact what I and all my colleagues are working for: the happiness of our customers.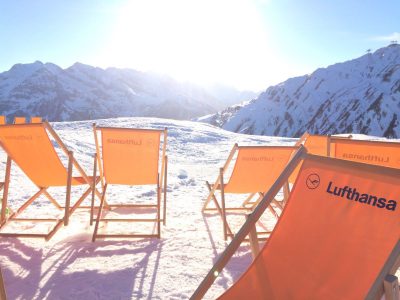 Peter:
The first half of our ProTeam journey was certainly eventful. With all that is being offered as part of the program, I learned a tremendous amount, both professionally and personally. As someone who loves flying and traveling however, my highlight clearly was being in the air a lot. In the last 9 months, I had the privilege to take off and land 17 times, in 6 different countries and in 7 different airplanes. I couldn't be happier with the program or the life it affords me and am more than excited for what more is to come.
Max:
Up to now, the ProTeam program has exceeded my expectations by far. On the one hand, I've been able to learn a lot on a personal level, going through various challenging as well as joyful moments in our group of 10 – especially living and working together in Delhi for a month proved to be a very valuable experience. On the other, the professional learning curve during my initial project assignments has been exceptionally steep. I am looking forward to the second half of the program!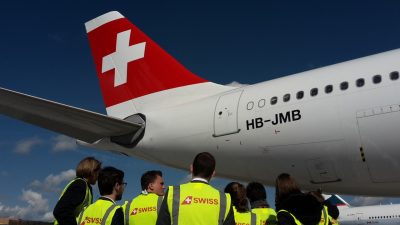 Kathrin
The last nine months have been all about changing perspectives: getting an insight in all aircraft and baggage handling processes; experiencing a flight from the flight attendants' perspective; seeing the pilots' work routine in the cockpit; understanding an airline's objectives from both the sales and revenue management's points of view; learning more about innovation in aviation and getting a glimpse of the technological potential for the future…
Currently, I am getting to see Lufthansa's pricing and revenue management in NYC – but I am also enjoying the other perspectives and views that the US offer! 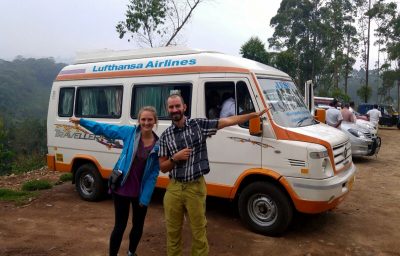 Nelson:
Over the past months, we had a lot of fun, a lot of challenges and unforgettable moments. Honestly, the ProTeam is going to be one of those experiences which I will remember my entire life. But when I try to recall some of these memories, I notice that it's the little things that make the simple memories become remarkable ones. The smell of incense sticks from India, the taste of swiss chocolate, the feel of a hand on your shoulder showing you the right path when you are blind, the sound of a deep conversation with one of your ProTeam friends, or the view above the clouds when flying back home.
It's the little details that make us feel alive.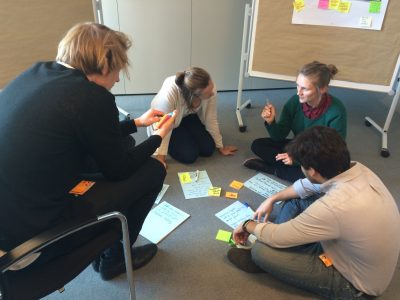 Timm
Hello people of the Internet! (Sorry Nelson for stealing :P)
2016 has come to an end and I had an awesomely interesting year, thanks to ProTeam. I had high expectations before we started on 1st of April. Some expectations were met, some were disappointed and some were surpassed.
I learned that Lufthansa can be a great source of fascination. I learned that it can be hard work. I learned that it is way more innovative and modern than I thought at first. I learned that it is ready for change – even though some people might not be. I learned that I can learn much here and that there are incredibly many opportunities to find the right spot for you and your skills. And I learned that it's good to be different – but not too different… 😉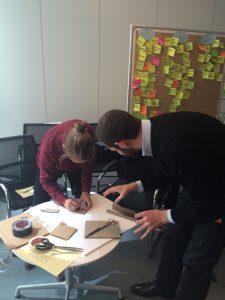 Manuel
Never knew that I could learn so much in such a small amount of time! Of course there were the big highlights of this year as India and all the travelling, but there is also happening a lot that does not easily catch the eye. One of the things I enjoyed most was the creative focus we can pull of as a diverse team. Also the sneak peeks in the Lufthansa world were amazing. Not every day you have the opportunity to work and learn on the airport for a week or fly as a flight attendant for a day; helping to put a smile on our passenger's face. The dynamics and learnings of the ProTeam-life are mind-blowing awesome; can't wait for 2017!