"Mommyyyyy!" my two children ran towards me when I came home from my first day of work at Lufthansa Cargo on the evening of October 1st. "Now it's not so boring for you anymore and you don't have to do the same thing all the time: Cleaning up, shopping, cooking…" said my 7-year-old son. At that time, my son could not have guessed how exciting it is for someone being new to the industry to get to know the world of Lufthansa Cargo. I was looking forward to my return to work and since day one at Lufthansa Cargo I was consistently amazed. Feeling the atmosphere of the "big wide world" already on my way from the parking garage to the Office when meeting the uniformed colleagues of the Lufthansa Group every day or when looking at the planes standing close by in the security area is a pleasure.
As one of the three participants of the cargo.ahead program, I have the opportunity to get to know the exciting world of Lufthansa Cargo. I was taking a career break during the most exciting phase of my life – being a young parent. Before that, I was working internationally and successfully as a consultant and analyst for many years.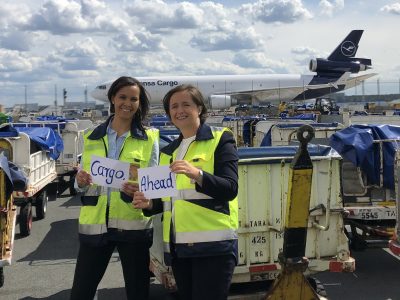 At the woman&work fair last year I heard about this re-entry program for the first time, applied for it shortly after and was very happy when I received the note from Lufthansa Cargo, that I had been chosen as one of three participants. My two colleagues are Dawn and Petra, who have already blogged about their personal program experiences.
I am completely enthusiastic about the program. I started in the "Digital Transformation" department, which is responsible for the company's digital strategy. As part of this project I was faced with a challenging task: the development of a concept for "API Management". APIs (Application Programming Interfaces) are "modern" interfaces that allow data exchange from one application to another based on certain technical standards. These are important for connecting our customers and business partners. The topic was new for me, the company was new for me, so it was a double challenge! Looking back, I can say that I enjoyed this project very much. I got to know one of the "hot topics" of the airfreight industry, had the opportunity to work together with the Digital Cargo Lab of Lufthansa Cargo and enjoyed a regular professional exchange with colleagues dealing with APIs on a Lufthansa Group level. As a Cargo.ahead participant I made the experience that my contribution was highly appreciated and my colleagues were very open to ideas from my "fresh" perspective. My colleagues were very supportive in transferring knowledge about Lufthansa Cargo to me.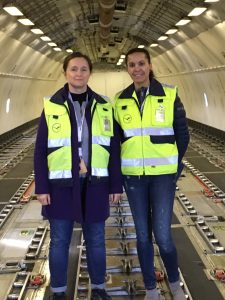 From the strategic department, my program path led me to the "Handling – Customer Service, Processes and Performance" department. The team in this department defines processes for the optimization of our customer service in the event of irregularities regarding freight transportation. This project station gives me an insight into a core area of Lufthansa Cargo, which I find very exciting. My responsibility lies in managing an analytics project that aims to gain new insights from CRM data through data exploration and visualization, in order to identify process optimization potentials. The project has been implemented in an agile project methodology in cooperation with the Analytics team from the IT department of Lufthansa Cargo. I very much appreciate the support of the colleagues, from both the business as well as from the IT department, in providing information or explaining processes or tools. Another highlight for me is the opportunity to build up knowledge about the analytics applications and methods used at Lufthansa Cargo. In this second project assignment, I benefited a lot from the knowledge I was able to build in my first station, which is an advantage of the cargo.ahead program.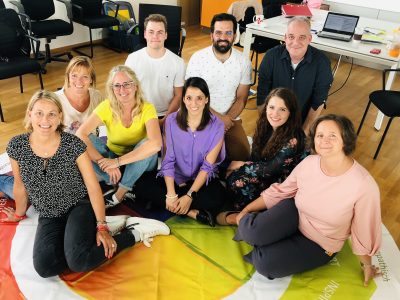 All in all, I can summarize that the program offers me the opportunity to assume responsibility for challenging projects and to make a remarkable contribution to the respective topic. I value the opportunity to select a project according to my personal skills and interests as well as the advice of my mentor in this matter. Beyond the three projects, there are further program elements allowing you to learn about Lufthansa Cargo and to develop yourself further: job shadowings, seminars, network events and many exchange formats, some of which are also offered on a Lufthansa Group-wide scale.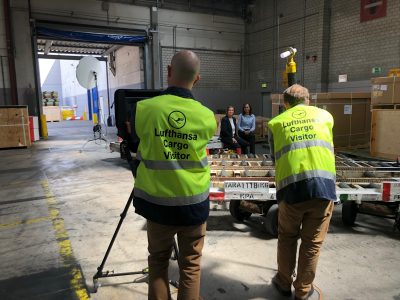 In the second week of the summer holidays, my 11-year-old daughter took part in the holiday program care for employee children and reflected: "Mom, it's cool at Lufthansa!" I can totally agree with that from my perspective and experiences so far. For the remaining months of the program, I will be working on another project, in a new department, with a new task, new processes, tools, colleagues! I am looking forward to it and I am curious to see how my long-term perspective within Lufthansa Cargo will look like after my completion of the cargo.ahead program!
Andjelka