I had the recent pleasure of interviewing my colleague Katharina. She's the Human Resources intern over in the great Tulsa, Oklahoma. Her favorite color is blue and she's a swim instructor in her free time. She's from Germany, but she's been to the US a few times before since she has family living in Los Angeles and throughout the East Coast. So you may be asking yourself "Why did this girl decide to move to TULSA?!"
Well, she was thinking about how she ended up in a place that many people don't even know exists. Looking back, she had applied for the position because it was related to her studies and it was with a great company. What more could she ask for? But then she thought to herself: "Wait, where even is Tulsa?" So she took to Google to find out where it is in the great big landmass that is the US. Although she now knew where it was, she still wasn't sure what to expect, but she was hoping for the best.
Fast forward a few weeks and she got the job. It was happening. She was leaving her hometown in Germany for 6 months to live in what many consider a "flyover state." And honestly, she doesn't think she could've made a better decision.
"With a bustling city landscape and scenic nature trails, us Tulsans – I've been here for a while, so I can call myself a Tulsan – can boast that we have the best of both worlds. We have all the modern amenities of any big city, and we are always a few minutes away from beautiful Mother Nature."
She loves going to the Gathering Place. First of all, it was awarded Time Magazine's World's Greatest Places (I know. Cool, right?). They host super cool events there like the Reggae Carnival, La Fiesta de Tulsa, the Riverside Rib Festival, the Oklahoma Tribal Celebration, and many others. She goes on to tell me that there are also chill things to do there like run/bike along the Midland Valley Trail, eat at The Patio, and so much more. Downtown is also a great spot. From attending live music performances, visiting the incredible art exhibits, and dining at amazing restaurants – Downtown Tulsa has everything you could think of.
In the summer, many of her colleagues head to Yahola Lake to take part in all kinds of water sports. She and the other interns often go out for hikes at Mohawk Park on the weekends to take in all the natural beauty. "It's so peaceful. There's something so special about Tulsa, and it's a shame that it's often overlooked. My friend and colleague Kristian tells everyone back home that Oklahoma is so much more than just a flyover state – and he's right!"
This great city has also been home to our Lufthansa Technik Component Services (LTCS) Headquarters for the past several years. "Here we take care of the maintenance, repair, and overhaul of aircraft components. From emergency slides to hydraulics. We have aircraft component technicians who use state-of-the-art techniques to work on avionic components, production engineers who perform incredible tasks, and so much more – we do it all to keep you flying. There's so much depth to this industry, and it's so cool to see the behind the scenes of what keeps our flights in the air. Being part of the HR team here has been interesting because I get a little taste of everything!"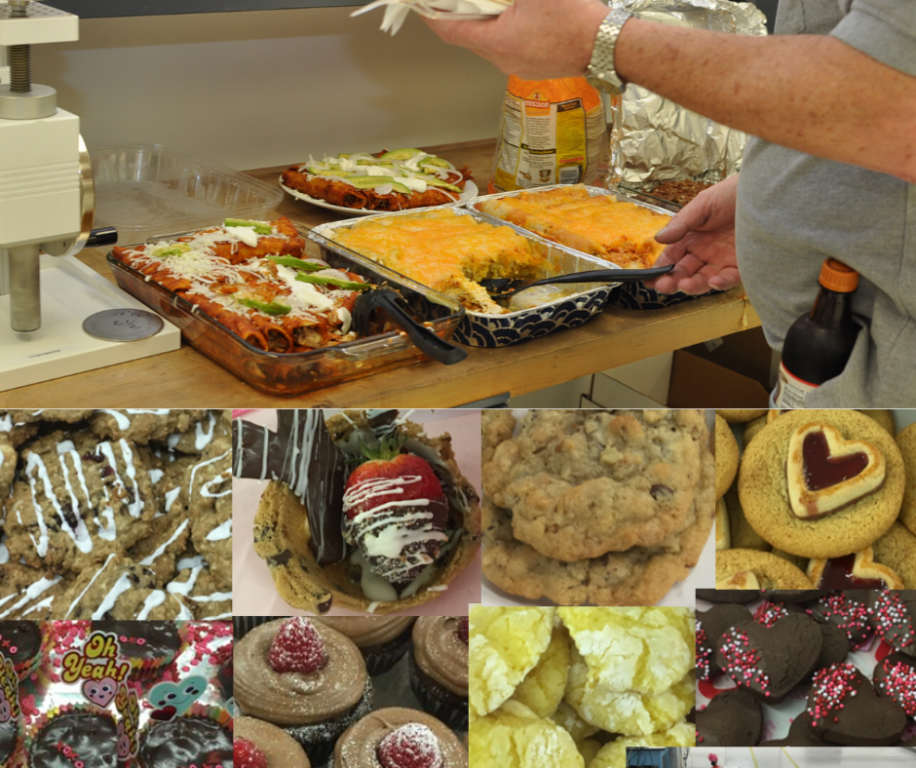 Aside from the cool MRO stuff, she tells me that the office culture in Tulsa is truly heartwarming. Throughout the year, they have several events like cookie baking contests, summer festivals, holiday parties, and barbeques hosted by management. "Everyone here is so nice! Tulsans are so friendly and welcoming – they embody the truest essence of southern hospitality. This really feels like home."
I ask Katharina if there's anything else she would like to add, and here's what she had to say:
"After this experience, I really do feel like everyone should come to Tulsa at least once in their life. It's such an amazing city and the people here are truly one of a kind. Working for LTCS is also such an incredible opportunity, and I'm so glad I jumped on it when I had the chance. If you're thinking about getting a job with LTCS in Tulsa – do it. I promise you won't regret it."