Hi there,
In our last TalentHub blog post, Andrei (one of our TalentHub participants) reported on the yearly TalentHub event that took place at the beginning of September. Today, we would like to present two Talents who have now successfully joined the Lufthansa Group thanks to the TalentHub program – about which we are of course extremely happy!
The TalentHub program team wishes you happy reading!
Caroline: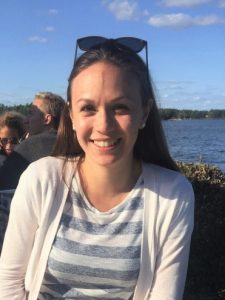 My name is Caroline and I studied Industrial Engineering at the Karlsruher Institute of Technology. Since I was always fascinated by the world of aviation, during my master's studies I applied for an internship with Lufthansa Cargo. My application was successful and I worked for 6 months with a project team in the Global Handling Development & Solutions department on the topic of supply chain management. And of course I was very pleased to receive an invitation to join TalentHub!
Back at university, I received various newsletters with the latest news from the Lufthansa world, which kept me up-to-date. I also received invitations to a variety of interesting events along with specific job ad suggestions that particularly suited my profile. As my studies approached their end and the job search came even closer, these offers showed up at exactly the right time. After turning in my master's thesis, I decided to apply for LHT's StartTechnik program. As a member of TalentHub,
I found it especially pleasant to have a personal contact person during the entire application process whom I could easily reach via telephone. This is seldom the case when applying to other large corporations!
I was delighted when, following the application, telephone interview and Assessment Center, the confirmation finally came. These past weeks have been focused on planning my first trainee assignment and I am still enthusiastic about how much freedom I have in this regard. Both future colleagues and current and former trainees have been a great help with my planning and have extensively introduced their various projects and departments while reporting on their assignments and experiences.
I am looking forward to launching my career!
Kathrin: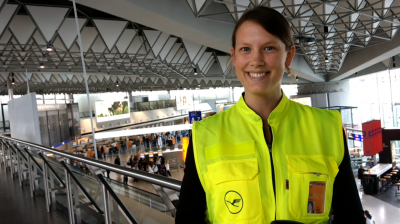 My time with Lufthansa began with a very exciting internship in the Product Management (LH Passage) department at the end of my "Traffic and Transport" master's studies at the TU Darmstadt. For one year I was able to gather valuable insights into passenger and baggage processes. Based on great collaboration with the team, mutual enrichment and with conviction, my project manager didn't hesitate to nominate me for the TalentHub program. Therefore, I was able to take part in the StartCargo TalentHub event and gather a lot of exciting information about the freight business and the StartCargo graduate program. And I was even able to take part in a guided tour through the Lufthansa Cargo Center.
Following my internship, I had the chance to join Lufthansa Global Tele Sales and (thanks to my experience during my internship) was able to independently take on the quality management for a project in product management, passenger and baggage processes.
For me, TalentHub is a fantastic opportunity to keep up mutual contact after a successful internship. It is a great way to establish that both the company and the intern have a big interest in a subsequent entry into the Lufthansa Group and that both sides have recognized the potential.