Can? This is how a Singaporean would usually ask whether everything is all right. Not only because Singapore has four different official languages – Chinese, Malay, Tamil and English – but also because 40% of the inhabitants are foreigners, it is a very diverse city with people working and living here from all over the world. The island city-state being located about 150km north of the equator has nearly the size of Hamburg, although being home of 5.6 million people it has more than three times the population. Consequently, the townscape is characterized by countless skyscrapers and of course I´m living in one of those – probably being higher than every building in Hamburg – as well.

Since Singaporeans´ favorite activity besides eating – after weekend getaways I was rather asked how the food was instead the people or the place – is shopping, there are malls all over Singapore. Not only these malls are usually connected to MRT Stations (Singaporean subway), they are often also connected to each other via underground tunnels. Since Lufthansa Technik is also located in one of those malls, it is possible to get to the office without being hit by a raindrop or – depending on preference – by the sun. However, I was rather impressed how Singaporeans have perfected walking while continuously looking at their phone without bumping into each other. The expression "Smombie" (the combination of Smartphone and Zombie) has definitely reached another level here compared to Germany. To adapt the local culture I also started answering messages and reading news while walking to work without any mayor incidents so far.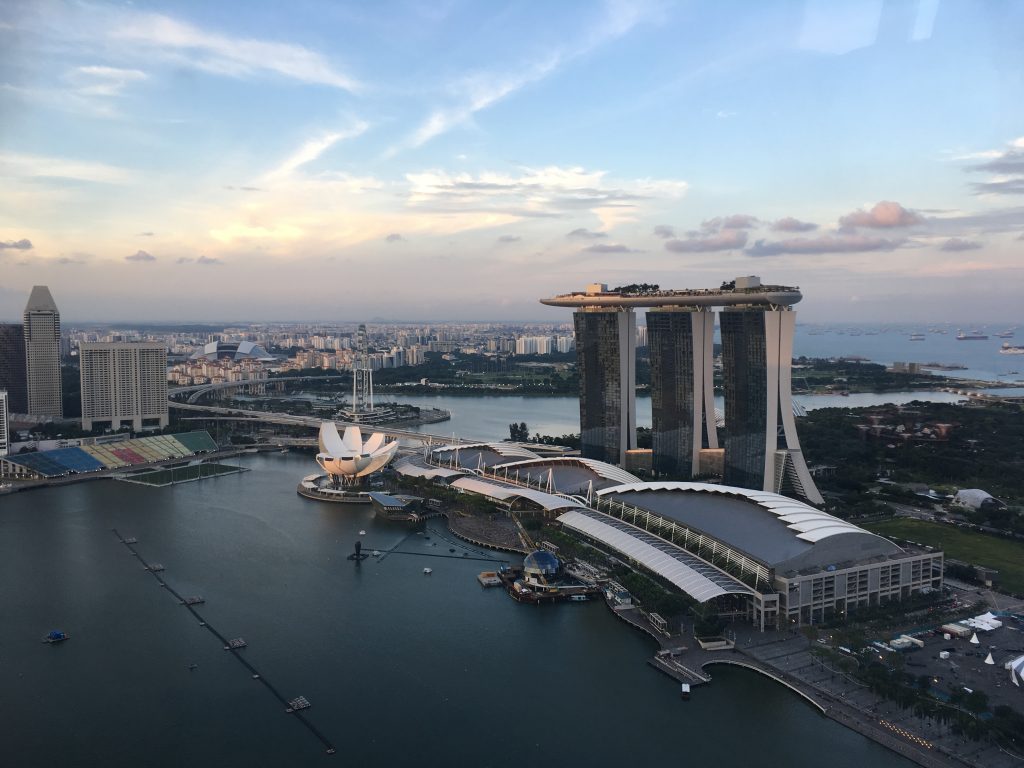 The Lufthansa Technik office in Singapore is a branch of Lufthansa Technik AG Germany and solely focusing on regional sales. Since Lufthansa Technik decided a couple of years ago to decentralize the sales activities to the regions – EMEA, Americas and APAC – to be closer to the customers, all our main product divisions are represented here and working next to each other. In total about 35 colleagues from – typical Singaporean diversity – about 10 different countries are working in the office. Nevertheless most of the time only a small proportion is in the office due to customer visits. For this reason, working here is culturally as well as thematically not only very exciting but also enriching. Especially the inter-exchange and cooperation between the different product divisions is very interesting to experience and definitely something I did not experience before to that extend.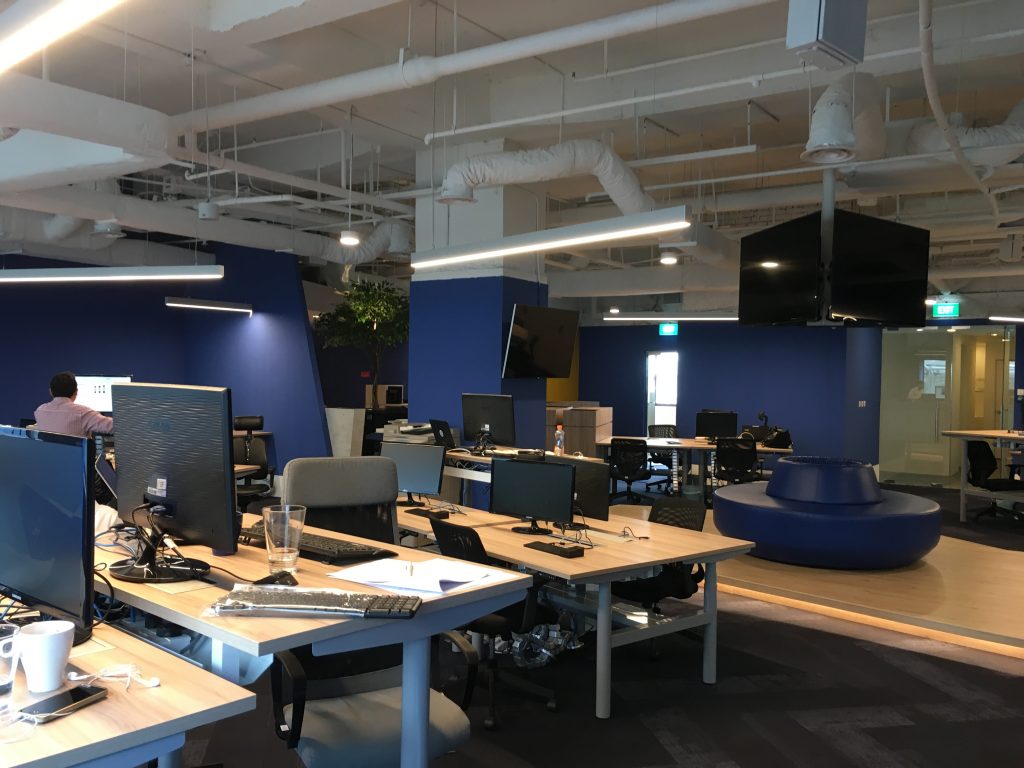 Coming to the main reason I came to Singapore – the trainee program´s foreign assignment. As being part of the local sales team for our product division Engines, my main task includes organizing and conducting three customer events in the region to promote our innovative product Mobile Engine Services. Being one of the most popular topics of Lufthansa Technik´s growth acceleration program, Mobile Engine Services can offer smart aircraft engine repairs either on-wing, on-site or in one of our local repair stations to save costs for the customer. Having one central product center in Hamburg, and currently four local repair stations in Frankfurt, Montreal, Tulsa and Shenzhen, obviously Shenzhen is the one we are focusing on here in Asia. For this reason, the first event was going to be an Open House Event at our subsidiary Lufthansa Technik Shenzhen. After intense analysis and considerations which customers are worth considering for the other two customer events, we came to the conclusion Bangkok and Seoul would suit best to serve all potential customers best. Now we are currently organizing the events itself and I am very much looking forward for the two weeks customer trip – this will definitely be the highlight of my foreign assignment here in Singapore and a completely new experience.
Consequently, I have enjoyed my time here quite a lot and am happy I chose Singapore for my foreign assignment. I got the chance to support and account a project from the very beginning to the end as well as getting interesting insights into sales activities in APAC – a very different way of working from what I was used to in Hamburg. Especially the comparatively quick decision-making and can do attitude have left a lasting impression. Besides work, Singapore has culinary as well as culturally so much to offer that I couldn´t even try and do everything I wanted to and have never been bored at all. In addition to that, having Changi as the awarded world´s best airport in town, I think I don´t need to tell that this is a great place for weekend getaways to all over Asia. This will definitely not have been the last time in Singapore for me. Particularly the open, welcoming and warm manner of the Singaporeans will always stay in my mind.
Singapore? Can!
Zàijiàn, Jumpa lagi, Kuṭpāy, See you and Tschüß!
Sebastian
---
Profile of StartTechnik Trainee
Sebastian Bronsart started the Start Technik Graduate Management Program in Oktober 2017. Previously, he studied Mechanical Engineering with focus on Energy Engineering at RWTH Aachen. He gained his major professional experience during his studies through various internships in different industries – whereby the internship with Lufthansa Technik fascinated him most and finally led him to the trainee program. Being the fourth and thus last assignment in Singapore, Sebastian worked as a project manager at LHT´s subsidiary Lufthansa Technik Logistic Services, in the business development department of Mobile Engine Services and in the product sales area of the product division Base Maintenance, before.