Singapore, Los Angeles, New York, Dubai, London and … TULSA – yes, you are right! After Hannah took you to Wrocław last time, I would like to introduce another "hidden pearl" within the huge international network of Lufthansa Technik AG. Tulsa, Oklahoma, for many only known as flyover state, is now the place where I spent amazing four months during my assignment abroad as part of Lufthansa Technik's international graduate management trainee program StartTechnik.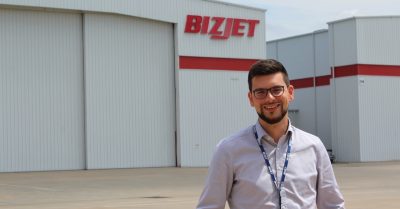 With a population slightly higher than 400,000, Tulsa is the second-largest city in the state of Oklahoma within a region of the state known as "Green Country" and yes, I can definitely confirm there is a lot of nature and great options for fishing, hiking and playing golf. Also considered as the cultural and arts center of Oklahoma, you have many options to discover American history as well as contemporary art. On the first Friday of the month, various galleries, studios and museums as well as part-time galleries in various shops open their doors – a must see, especially in summer to hang out at Guthrie Green.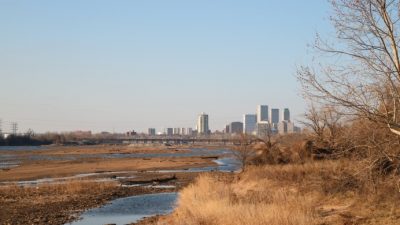 For most of the 20th century, Tulsa held the nickname "Oil Capital of the World" and oil pumps are still omnipresent within the countryside. Nevertheless, behind oil and gas, aviation and aerospace have become the second largest economic engine in the state of Oklahoma within the last decades. Therefore, it is not surprising, that even two 100% subsidiaries of Lufthansa Technik AG are directly located at Tulsa International Airport – Lufthansa Technik Component Services and BizJet International.
From the first day on, I was very glad to have chosen BizJet for my foreign assignment and immediately became member of the 'BizJet-family'. Every day, I feel the vibrating energy of every single employee willing to push topics forward – regardless of hierarchies, workload and responsibilities. With the hands-on mentality and the typical 'Good morning. How are you?'-attitude, everybody is focused on working towards the same goal: providing outstanding work for our unique customer needs. But what actually is BizJet and what does the product portfolio look like?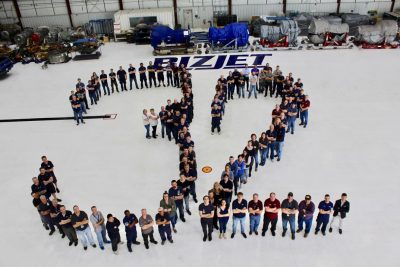 BizJet International Sales and Support, Inc. was founded in 1986 and became a 100% subsidiary of Lufthansa Technik AG in 2000. Currently, approximately 125 employees are working here. It is housed under one roof with Lufthansa Technik North America – the holding covering all activities of Lufthansa Technik within North America.
BizJet has proven itself in the corporate aviation business. Formerly providing complete service for VIP and business aircrafts, it is nowadays known especially for world-class engine maintenance for Rolls-Royce engines in the medium thrust bracket. With one of the most advanced, fully-digital test cells, experienced engine technicians and engineers, BizJet has grown into a leader for Rolls-Royce Tay Engine service needs. Since April 2014, the Tulsa site has also served as a base for engine dismantling.
But one of the most popular topics of Lufthansa Technik's growth acceleration program has not been mentioned yet – Mobile Engine Services. Besides a central product center in Germany, a worldwide network of repair stations was established with BizJet playing a crucial role. The combination of customer-oriented mobility concepts, technical expertise on complex engine systems and the set-up of an international production network provides a broad variety of topics and challenges. For increasing repair capabilities in the global Mobile Engine Services network, they are to be further built up especially at the BizJet Repair Station in Tulsa. This will enable Mobile Engine Services to offer more (complex) events in North America with short turnaround times and minimized transportation costs.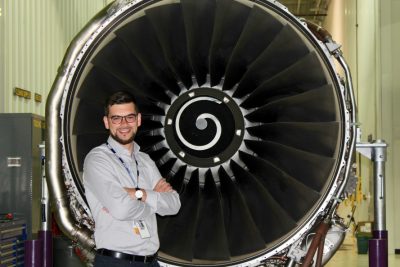 In my daily work, I am not only working closely together with the local repair station management team, the network product centers in Hamburg and Frankfurt, but also with the production supervisors in the shops. Since I am involved in very different kind of projects, every single day is different and brings new challenges. Improving material processes, extending test cell capabilities and implementing a production planning and capacity steering system are just some of the highlights I am working on.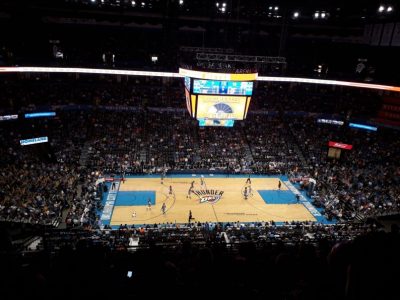 After work, you quickly adapt to the easy-going lifestyle and typical American activities. Their passion for sports is contagious – but of course it is not soccer but basketball, football or baseball. You should definitely take your time to watch one of the matches and enjoy the atmosphere. On top of that, the historical Route 66 leads directly through Tulsa where you can find authentic food and stunning sunsets. Last but not least, do not miss the chance to attend a line dance session or a rodeo competition giving you another facet of US-lifestyle – "Oklahoma is OK".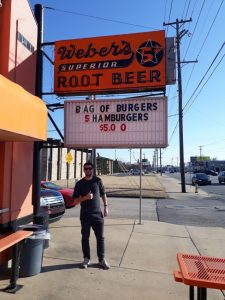 Cheers,
Julian
---
Profile of StartTechnik Trainee
Julian Weber joined Lufthansa Technik as being member of the international graduate management trainee program StartTechnik in April 2017. Previously, he studied Industrial Engineering and Management with a specialization in Operations Research and Supply Chain Management at the KIT Karlsruhe. He discovered his passion for aviation during a first internship at Lufthansa Technik in the product division 'Base Maintenance Services'. Within Bilfinger's controlling department and during a 6-months assignment at Bosch within the Office of the Executive Management for the President in Singapore, he gained additional professional experience. Before his project at BizJet in Tulsa, he worked as Supply Chain Solutions Manager at Lufthansa Technik Logistik Services in Hamburg and as a project manager in the line maintenance for third party customers in Frankfurt.