Namaste guys,
"Namaste?" – Yes you are probably right, that is Hindi and means "hello" or literally "bow to you".
My name is Oliver and today I text you from Bangalore, India where I am absolving the last 2 days of my internship at Lufthansa Technik Services India Pvt. Ltd. (LTSI). This seems to be the right moment to share my experiences during the last 3 months in one of the most mysterious countries on earth. My intention in writing this text is to give you some insights about my work and leisure time as well as to clean up with some prejudice about India and its people.
After I finished my bachelor's degree in Business Psychology I started a 6 month internship at Lufthansa Technik AG Hamburg. Here I worked in the Key Account Management in the Product Division Component Services (PDCOM). As a Key Account Manager you are responsible for the MRO contracts being economically. Our customers are all kind of airlines which are supported by us as soon as one of their units gets nonfunctional. Account Management unites Project Management, Relationship Management and Strategic Management in one role.
As the topic of my bachelor thesis has been a business culture comparison between Germany and India I became sharp eared when I heard about LHT`s 100% subsidiary in Bangalore. Coincidentally I took over a project by Marco who was Account Manager in Hamburg until he shifted to Bangalore where he became responsible for the fulfillment team. Fate took it course and after a tough visa process I started my internship in India in June 2018.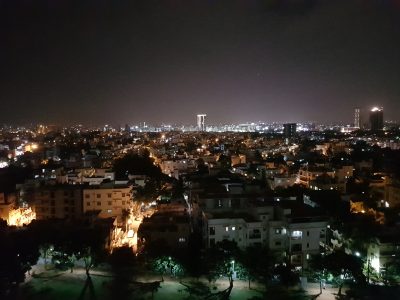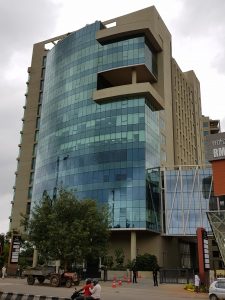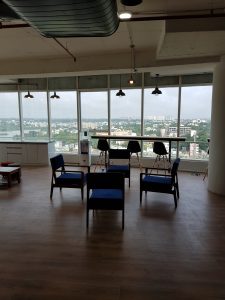 The Fulfillment team in Bangalore is responsible for customers in central and south Asia like Jet Airways, Sri Lankan Airlines, IndiGo and many more. The PDCOM provides these customers regarding the contract with components for their fleet. We make sure that LHT fulfills its contractual agreements regarding lead times, material availability and many other agreed services.
My main project has been the development of a "Performance Dialog Board" which will be used for a team dialog held every week. During this dialog the Customer Service Managers gather around the board with chosen KPI`s and discuss the weekly development of those. It`s planned to use this Performance Dialog Board in all our branches what really motivates me.
I took part in trainings as well as in international video calls with our other offices in Hong Kong and Miami where I have received insights about our business apart from Hamburg.
My colleagues are very friendly and apart from work we go out for dinner, go-karting or badminton. Furthermore I get the best tips of what I can do on the weekends in and around Bangalore.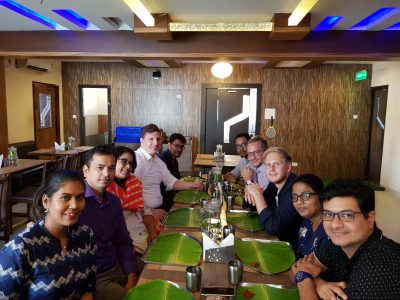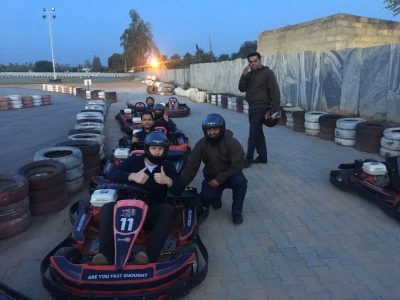 Asia. What can I say? I love this continent. I have been to India before, as well as to Thailand, Indonesia, Vietnam and Cambodia. There is something magical about this continent what attracts me like a magnet. Maybe it`s the cheap prices, the white beaches or the versatility of people, habits and religion. It could also be the easy way of travelling these countries, the beautiful and various natures or simply experiencing something totally different which gives you the feeling being an explorer. I think it's all of it. Diving into a culture, living with the people and learning there way of life totally addicts. That's also why I have chosen to book my accommodation via Airbnb and to live with an Indian woman together.
Best decision ever!!!
She taught me cooking and introduced me to her friends and family. We also did a trip together to Goa where we explored the jungle.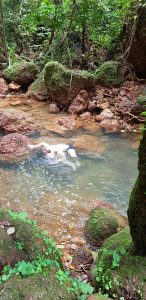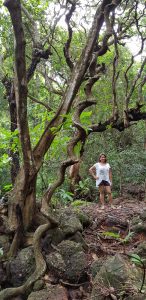 I still don`t know why India has such a bad reputation.
1. There can be some rubbish on the street, yes!
2. Traffic can be scary, yes!
Prepare for the BUT….
Have you been to beautiful Bali or other paradise islands in Asia? Lombok, Flores, Koh Phangan, Phu Quoc, Koh Rong. I have been to all of these islands and can tell you that the plastic problem is omnipresent. Of course you can`t see this if you have a look on all these Instagram posts. An angle is chosen where you can`t see the plastic rubbish. In this moment the photographer is able to enjoy the beauty of the surroundings by ignoring the rubbish. Just do exactly the same as soon you see some waste in India.
It`s still not nice to see but I have the feeling that a kind of awareness and mind changing in the population is going on. And of course not every part of the country is dirty. Loads of projects for a better environment are happening and as soon as the government comes to its senses I am very optimistic that the problem will be solved soon. The beauty of the country totally overcomes the waste problem.
I remember my first Asia experience in the traffic. Scary and exciting at the same time. TukTuks rushing 10 centimeters besides you. Honking everywhere. You have to cross 15 lane streets without traffic lights. Even if there are traffic lights, nobody seems to care.
You know what… You get used to it. And suddenly you can figure out the system behind the traffic. It took me a while as well, but in the end I even drove a car 5 hours through India. I crossed countryside's where people have seen probably the first white guy in their lives. Even driving in 8.5 million populated Bangalore was no problem at all.
And why is no one showing the beautiful sides of India? This is where I take over by just showing some pictures:
I can highly recommend applying for an internship here in India and I promise you, you will never forget this time. If you are open minded, a little adventurous and interested in a total different culture than yours, you can expect the following:
Gaining intercultural experience/skill; meeting nice colleagues you can have heaps of fun with; learning more about Lufthansa's business in other countries; having the best food on earth as well as the cheapest prices; learning about different religions; awesome weekend trips for example Goa, Mumbai, Delhi, Coorg, Chennai, Sri Lanka…; simply diving into a new culture and also learn a lot about yourself while being out of you comfort zone; nighttime TukTuk rides through this incredible metropolis…
I am happy if this article makes you think twice about your picture of India. May it be influenced by one-sided reporting of the sensation seeking media? Just visit India and have a look by yourself. If you have further questions I am happy to answer them. I go now and enjoy the last 2 days in this incredible country!!!
I also want to thank Lufthansa and Lufthansa Technik for making this incredible experience possible. Be prepared to find my application after I finish my Master studies in 2019.
Best regards from India,
Oliver