Ten years ago I had the chance to visit NYC for the first time. At the very beginning I didn´t really get the hype about this city. But suddenly my feelings completely changed and I fell in love with this vibrant place. Back then I said to myself that I wish I could move here, not forever but at least for a certain amount of time.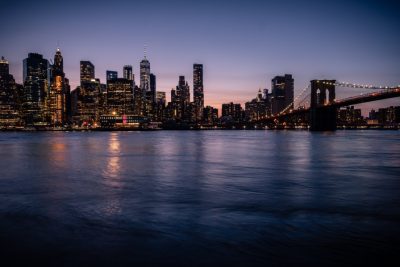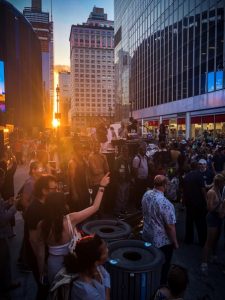 But let´s start from the beginning: One of the reasons I chose the StartTechnik graduate trainee program of Lufthansa Technik was the opportunity to go abroad. So during my second project assignment in Frankfurt, it was finally time to think about possible destinations and projects for my following assignment. Even though Lufthansa Technik is located in many different countries with a lot of interesting challenges, it was not a big surprise that I immediately checked the possibilities in NY. And here we go, the headquarter of Lufthansa Technik Logistic America (LTLA) is located in East Meadow, which is one hour away from Manhattan.
Next to the standard courses during university, I haven´t really been in contact with logistics and lean management. And to be honest, these topics didn´t really interest me much. But at my first two projects in Germany, I learned that logistics & lean management are involved in almost every process of our business and my initial thoughts on these topics changed. And that's exactly where StartTechnik stands out of many other Trainee programs. It gives you the freedom to choose the projects you want – no matter if you have experience in the work area or not. It allows you to create new perspectives and strengths and to see the whole picture of our company. So after a getting-to-know call with the management and the discussion on possible project tasks in NY it was all set.
As a full subsidiary of Lufthansa Technik, LTLA is one of the leading logistic companies in the aviation industry with core competences in transport and logistics management. Besides traditional warehousing, they provide tailor made logistics services such as Trade Networks & Logistics and Customer Transportation Concepts for not onlyLufthansa Technik but also other customers. Long story short, LTLA makes sure that all its customers receive their needed spare parts at the right place and the right time. For the five month in NYC, I am part of the logistic management team which is responsible for the design, implementation, standardization, continuous improvement and quality compliance at the various locations in the US. Part of this role is to travel to our warehouses across America. Already during my second week in NY, I travelled to Fort Lauderdale and the week after to San Francisco where I could meet all the warehouse staff and had some workshops on improvement ideas.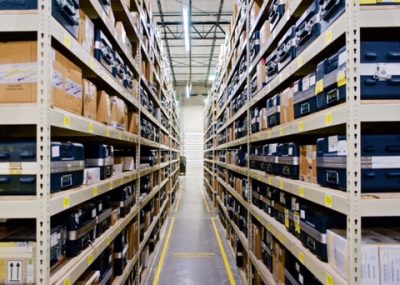 That's something I really like about our industry, you travel a lot, meet new colleagues and thus you can barely consider it as a pure office job. When I am not travelling, I work in the headquarter located in East Meadow, which is a part of Long Island and approximately one hour away from Manhattan. Besides my colleagues from Lufthansa Technik there are also employees from Lufthansa Passage, Austrian, Brussels Airlines and Swiss working in the same building, which gives you a nice opportunity to talk about nontechnical challenges and to see different perspectives on our airline business.
Compared to Germany, everything is a little bit more like a start up here. Decisions are made quicker and if you want to have a meeting with the higher management, you simply step into their office instead of searching for a free spot in their outlook calendar. But in some areas, the differences to Germany are not as big as expected. The Fifa World Cup is a big event here, too! Although the US team is unfortunately not part of it, we still have a full office area transformed into a world cup room with big screens, "Tischkicker" and "Torwandschießen".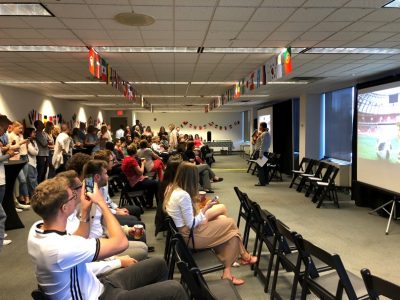 When it comes to free time, I think I don´t have to tell you that there is always something to do in the city. If it is watching a baseball game from the famous New York Yankees, free concerts, movies and theatre at central park, enjoying drinks with a view at rooftop bars, seeing some of the most famous sights around the world or if it is simply walking through the streets and experiencing the NYC flair…It is never getting boring! NYC is dirty, loud and crowded, but there is no other place where you can see so much diversity, creativity and inspiration at one spot. It´s a city full of extremes. It has the rich people, living in beautiful houses and working in skyscrapers with views all over Manhattan. But at the same time there are people, who can´t afford their basic needs, living on the streets and fighting for survival. With all the gloss and glimmer around you, it is perhaps easy to forget or to oversee this but it left me thinking and even more appreciating what I have.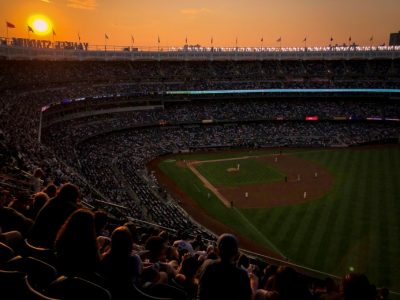 Now, being in NYC for a bit more than three months and with all the different experiences, I can say that my dream finally came true! And I still have two more months with an exciting project and within a city that has so much to offer that even five years wouldn´t be enough to see it all.
Profile of StartTechnik Trainee
Joschua Hoffmann started the StartTechnik graduate program in April 2017. He studied industrial engineering and management with focus on entrepreneurship and product development at the Technical University of Kaiserslautern. During a semester abroad in Linköping (Sweden) he gained first international experience. His first contact with Lufthansa was during an internship in the department for Network & Fleet Management in Frankfurt. After graduating from university, he started working as a product owner in a small IT company which provided him with the experience of a Startup atmosphere before deciding to join the Lufthansa family again. Prior to his current assignment in New York, he worked as a project manager in an optimization project within the PDs Base Maintenance & Component Services in Hamburg and as a consultant for optimized maintenance concepts for external airlines within the PD Fleet Services based in Frankfurt.