Dzień dobry z Wrocławia,
After StartTechnik articles about assignments in London and Los Angeles, I am taking you now to Wrocław (in German: Breslau). A beautiful mid-sized (around 650k inhabitants) town directly on the Oder river in the South-West of Poland. This city most probably needs more introduction than the two named cities before. First of all, you should know that Wrocław has been chosen the European Capital of Culture in 2016. Next to this price awarded by the EU, Wrocław was recently voted the best European destination for 2018. Remarkable are especially the canals and bridges that link 12 islands, the unique charm of its Market Square (Rynek) and the beautiful universities, where around 150k students are studying. With a share of almost 25% students, the city is very young and lively. The latter is recognizable by several food delivery start-ups, an immense variety of mate drinks and lots of bike riders, most of them using start-up bike rental services. Furthermore, you can discover endless tasty and always crowed restaurants. I am pretty sure that Wrocław is underestimated by almost everybody who has not been there yet. I totally recommend a visit, especially in the spring and summer time.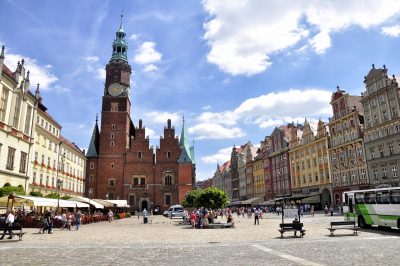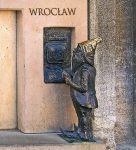 But I am not here for vacation – I work at XEOS, the new Joint Venture between Lufthansa Technik with a share of 51% and GE Aviation with the remaining share of 49%. From spring 2019 GEnx-2B engines will be overhauled 30km outside of Wrocław, in Środa Śląska. A year later, the GE-9X will join the XEOS portfolio. I am supporting the Operations Support Unit since February and will stay for another two months. We are a team of seven people, including the Start-up Manager. We are responsible for providing the mechanics with the needed material, tools and machines in the right place on time and at optimal costs. This includes supply chain, customs and equipment issues. Therefore, we work very closely with the production, which I enjoy a lot. XEOS is still in its start-up phase, which means we temporarily work from an open space office close to the city center of Wrocław. For me, this is very convenient as I can go by tram every day from my apartment in the heart of the city center. Well, let's say, it is convenient when a new tram is in service, but it can get very shaky when an old model is operating.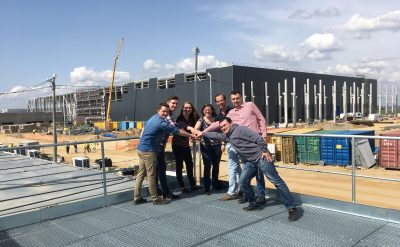 From the first day on, I was very happy to have chosen XEOS for my foreign assignment. Setting up an engine shop from green field is exactly my point of interest. Daily discussions here are mainly about establishing concepts and processes. Of course, sometimes the debates can get long and exhausting. Nevertheless, the overall speed is very high, a lot of decisions are made every day. That's why I have the feeling that my work can really contribute to the future success of XEOS. Everything we decide today, will mostly shape our future operations. This includes even the decision for the future canteen operator, which was taken after a week of food tasting. In addition, great discussion points are always colors, exemplarily for various ID tags. So no matter how big the impact is, every decision needs to be reasoned.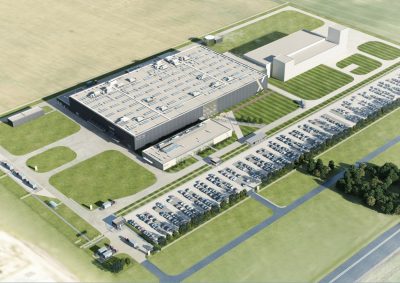 Sometimes, in weak moments, I miss the daily operation. Especially as my previous project was rooted in the line maintenance of long-range aircrafts in Frankfurt, which is primarily characterized by running the daily operations. However, visiting the XEOS Training Center (XTC) helps me when I miss the practical part. At XTC the XEOS mechanics are trained with the help of training engines. Additionally, I have the possibility (it is even necessary) to visit engine shops of GE in Wales and Scotland and also Lufthansa Technik engine shops, e.g. in Alzey and Hamburg. During my visits, I compare different solutions, e.g. regarding internal and external transportation and develop on this basis the best one for XEOS. I feel very lucky to be in this position, as I can learn a lot from the different company philosophies. The two mentalities are noticeable in the setup of the engine shops, the diverse repair portfolio and business decisions. I am very thankful to experience engine overhaul also outside of the Lufthansa Technik world, as this extends my perspective and helps me to make the best decisions for XEOS.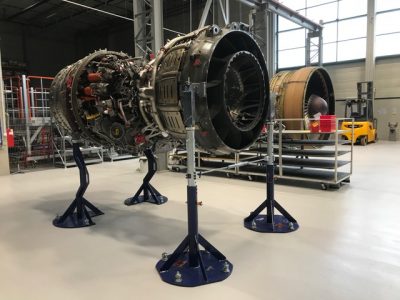 If you want to join XEOS, use your opportunity and apply for an internship in my team, the Operation Support Unit. Questions and/or applications can be sent to recruiting@xeos.aero. Please use the subject OSU intern. Additionally I can recommend the XEOS Newsletter, which gives the latest updates every second Friday including lots of brand-new pictures from the temporarily open space office, training center and construction site. Very interesting, full of occasional information about Wrocław and an easy read – promised! You can subscribe here: www.intouch-xeos.com.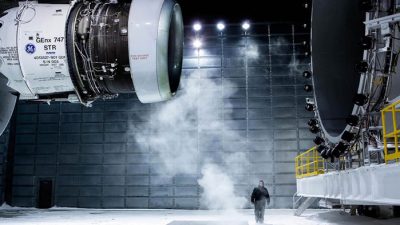 The spring here started two weeks ago, slightly delayed like in the rest of Europe. Now the first beach bars at the Oder open and restaurants open their outside areas. XEOS facility also grows visible – Progress everywhere!
Pozdrowienia z Polski,
Hannah
---
Profile of StartTechnik Trainee
Hannah Wienecke started in the StartTechnik graduate program in March 2017. Previously, she studied Industrial Engineering with a specialization in aviation at the RWTH Aachen. Her passion for aviation and strive for international experience led her to internships in Dubai and Oman as well as to exchange semesters in China and Thailand. In addition, she is a proud alumna of the Femtec Careerbuilding Program and of a Summer School at Stanford University. Before her project at XEOS in Wrocław, she worked in the business development at the Mobile Engine Services department in Hamburg and as a project manager in the line maintenance of long-range aircrafts in Frankfurt.